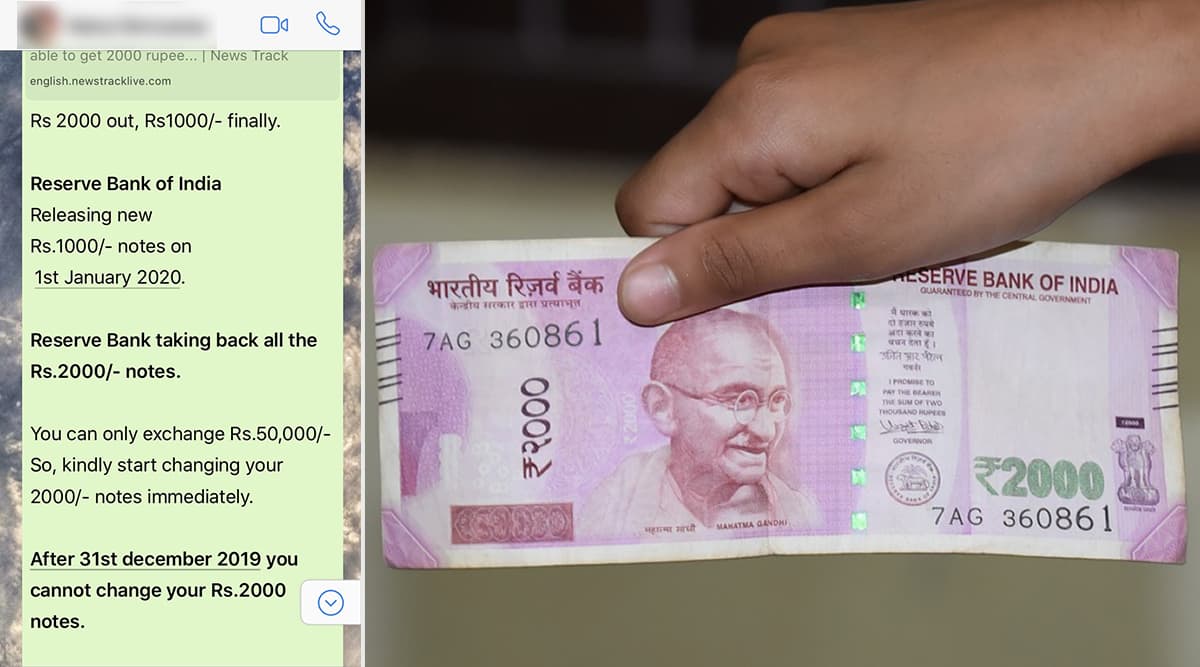 New Delhi, December 8: Ahead of the new year, a message is going viral on WhatsApp, claiming that the Reserve Bank of India would introduce new Rs 1000 notes and scrap Rs 2000 currency from January 2020. The viral post claimed that ATMs won't be dispensing Rs 2000 notes and the RBI is exchanging the high denomination notes only till December 31, 2019. A person can only exchange Rs 50,000 in the denomination of Rs 2000 notes, the viral message further claimed. Fake Rs 500 Notes Up by 121%, Rs 2,000 Currency Notes by 21.9% in 2018-19: RBI.
"*Central Reserve Bank of India..*Releasing new Rs.1000/- notes on 1st January 2020. *Reserve Bank taking back all the Rs.2000/- notes.* You can only exchange Rs.50,000/- So kindly start changing your 2000/- notes immediately. *After 31st december 2019 you cannot change your Rs.2000 notes.* (sic)" reads the viral message. The fact is all claims made in the viral message are false. There has been no such announcement by the RBI that Rs 2000 notes will be demonetised. 3 Years of Demonetisation: A Look at India's GDP Since The Day PM Narendra Modi Announced Note Ban.
On December 3, Anurag Singh Thakur, Minister of State for Finance & Corporate Affairs, in a written reply to a question in Rajya Sabha, cleared that the government has no plans to stop the circulation of Rs 2000 currency notes, reported The Mint. The false claim about the scrapping of Rs 2000 notes was also made in October this year. "These are all rumours. There has been no such notification (by the RBI). Please refer to the website for all communication," Department of Communication, RBI, had then told The Alt news.
Other two claims about the introduction of Rs 1000 notes and unavailability of Rs 2000 notes in ATMs, too are false. In November 2016, the government had demonetised old Rs 500 and Rs 1000 notes and introduced new Rs 500 and Rs 2000 notes. Since then, such fake messages have been doing rounds on social media.
Fact check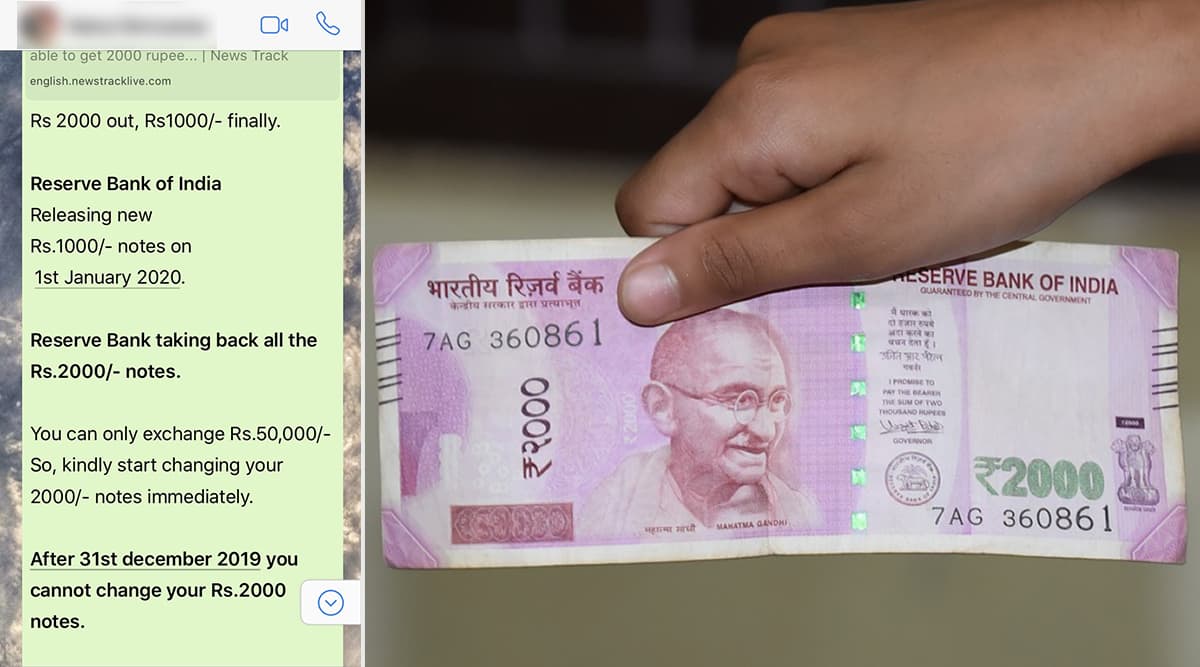 Claim :
RBI will scrap Rs 2000 notes and introduce Rs 1000 notes from January 2020.
Conclusion :
These are false claims. No such decision has been announced by RBI.