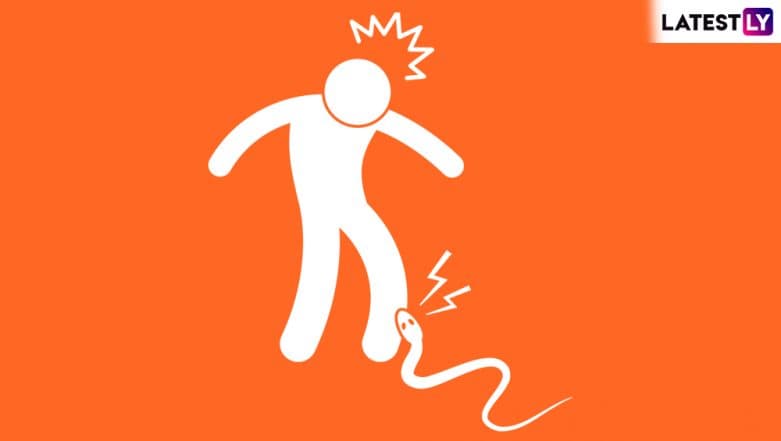 One would instantly freak out if one gets bitten by a snake. But a farmer from Mahisagar village in Gujarat turned out to be a weird kind of daredevil when he bit a snake back. A 70-year-old farmer named Parvat Gala Baria was bitten by a snake in his farm and the angry victim wanted to kill his attacker so he bit him back. In this case of instant revenge gone wrong, both of them, the man and the snake, ended up dead. Drunk Man Bites Poisonous Snake to Death, This Time in Madhya Pradesh! Doctors Count Him as Lucky.
In a report to Times of India, Gala's daughter-in-law informed that another relative who witnessed the strange incident took the snake and burnt it! The man was then rushed to the hospital but he did not get immediate treatment. Baria's daughter-in-law Leela was quoted to the media report, "The relative took the snake and burnt it, but brought the remains along with my father-in-law to the hospital." Because of the medical apathy shown by the hospitals, he too ended up dead. Pet Dog Saves Owner From Cobra Bite But Dies of Snake-Poison in Tamil Nadu.
The man was first rushed to a government hospital at Lunawada but he was sent to a private hospital. On reaching the private hospital, they too refused to admit him and the family had to take him to Godhra civil hospital.  While switching hospitals, the man lost his life. This also goes to show the medical apathy in the region with regards to quick treatment for snake bites.
However, this is not the first case of a man biting a snake in the country. A man in Uttar Pradesh had literally bitten off the head of a snake because he was allegedly attacked by the reptile. He was rushed to the hospital but doctors could not find any bite marks on his body. It was later found out that the man was addicted to drugs.