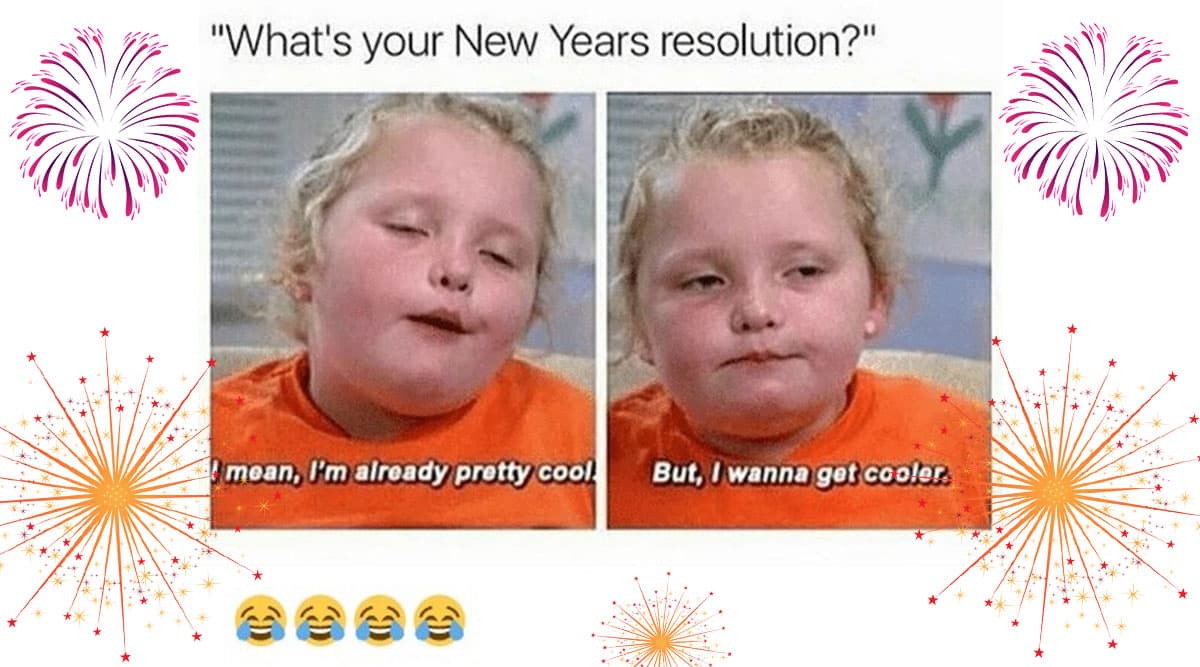 Are you telling me that you will be sending out those cliches to your friends to wish them a great 2020? Like just a "wish you a happy new year" with a pixelated new year GIF or photo of a rose? If you are not the same person who supplies those "Good Morning" pics, greetings, GIFs and wishes to our relatives, what about funny new year memes and jokes? Share a laugh with your friends rather than sharing a post with flowery words. And nothing beats the new year resolutions funny memes and jokes. While you are preparing a list all the resolution that you will surely break in a day or two, let's just collectively laugh out loud at some of the memes that us, procrastinators will completely relate to! From Losing Weight to Saving Money, 5 Stupidest New Year's Resolutions We All Keep and Fail Miserably.
Do you remember the time when you used to make new year resolutions and actually try your best to fulfil them? Ya, me neither! LOL. But this year we wish you all the best for that but even if you don't, you know you can share a relatable new year resolution meme and feel a little less guilty about it! Especially the fitness-related new year resolution, we all have been there when we paid for the gym and never showed up, but guess what still shows up on your timeline? All the fitness-related new year resolution memes and jokes. So, if you are the funny one, here's a list of new year resolution memes you can share to with your friends in a realistic way:
You Know It Is True
View this post on Instagram
LOLOLOL
View this post on Instagram
You Know That
View this post on Instagram
Same For 2020, I guess?
View this post on Instagram
ROFL
View this post on Instagram
Can't Even
View this post on Instagram
Well, we also have you covered with Happy New Year wishes, New Year 2020 Messages, 2020 WhatsApp Stickers and Facebook Status Pictures that you can send to your friends and family! Check out the collection of New Year 2020 wishes, Happy New Year 2020 messages, images, quotes, HD wallpapers, greetings, WhatsApp Stickers, Hike GIF messages and Facebook quotes. It is new years, you can wish your loved ones, whatever way you like! Happy New Year 2020 to you, from Latestly.com family. May you have a great one!