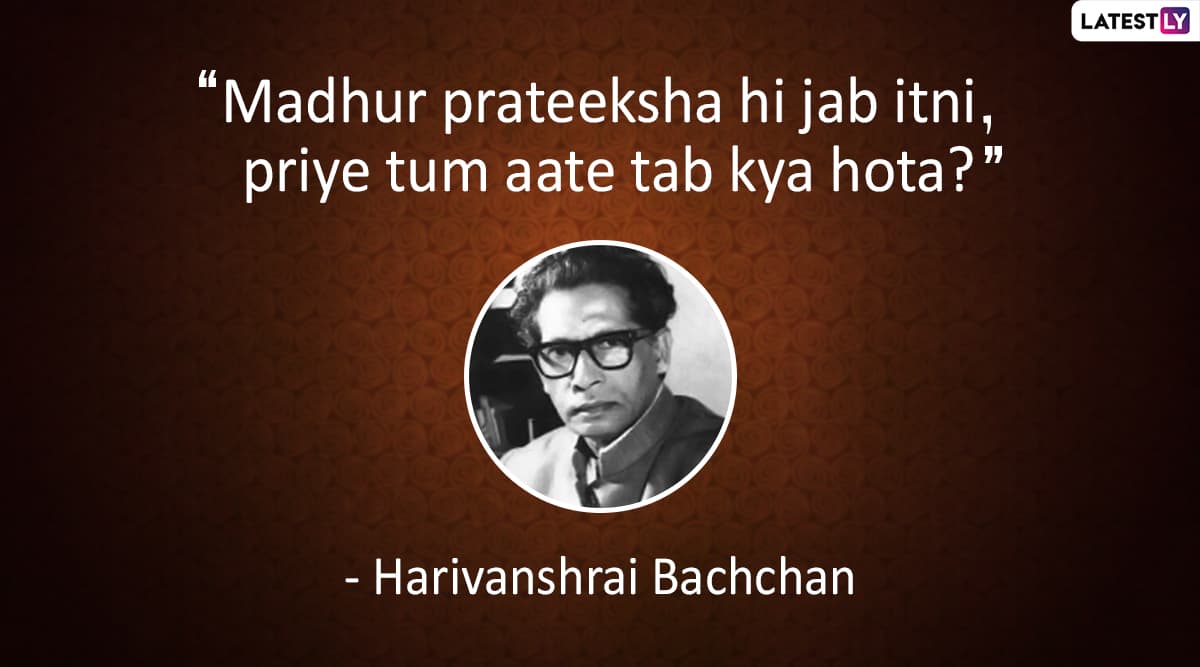 Harivansh Rai Bachchan has left a mark in the world of literature with his beautiful poems and compositions. Born on 27 November 1907, today marks his 112th birth anniversary. A poet from the great Nayi Kavita literary movement, he romanticized different aspects of life with his words. One of his most famous works is Madhushala, highly metaphorical work merged with a lot of philosophy. One of the best parts about a writer is how their work lives on even after their death. Harivansh Rai Bachchan left the world on January 18, 2003, but his soul-stirring lines will invoke a nostalgia among all the readers who love such literature. Ayushmann Khurrana's Poem About Breaking Stereotypes of Masculinity Is Worth Your Time (Watch Video).
Harivansh Rai Bachchan has left behind a collection of so many poems, each of them so beautiful. Be it a simple instance from everyday life or celebrating deep friendships, his subject of poems were deep and everyone can still connect to it. He is a recipient of the Padma Bhushan for his service to Hindi literature. While he mastered his writing in Hindi, he also had a command in other languages like Awadhi, Hindi and Urdu. On his birth anniversary, we look at some of the lines from his poems which will make you miss his writing even more. Amitabh Bachchan Remembers Father Harivansh Rai Bachchan on His 16th Death Anniversary - View Pic.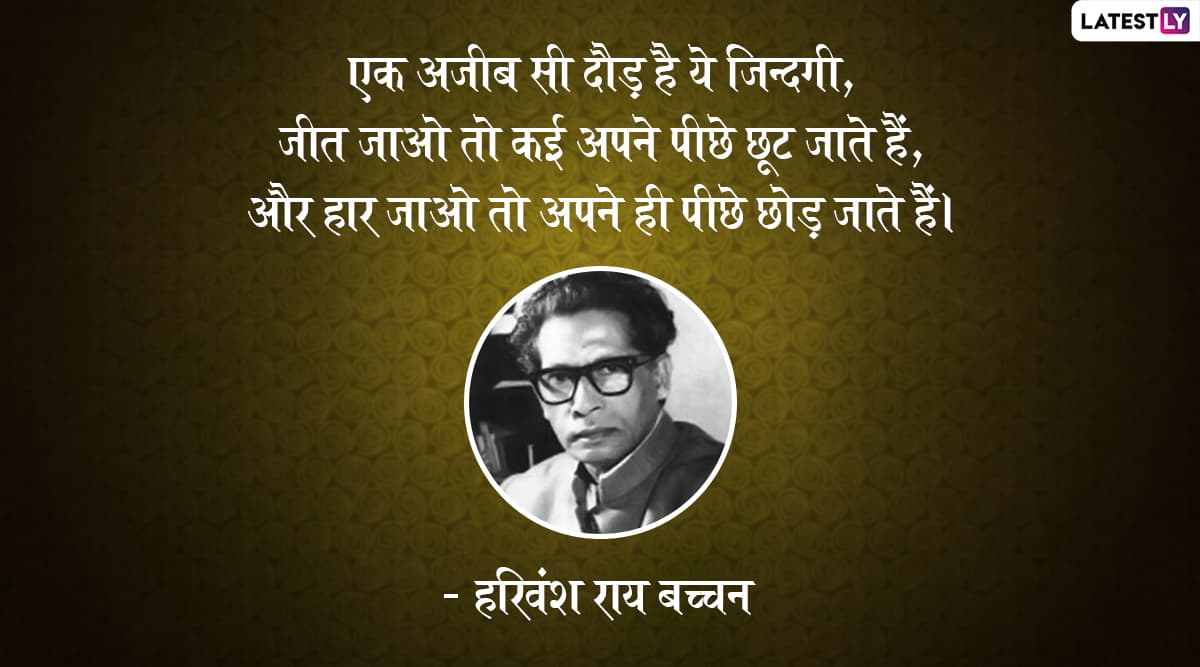 Are you busy running in your life towards success? Maybe its time to look back sometimes.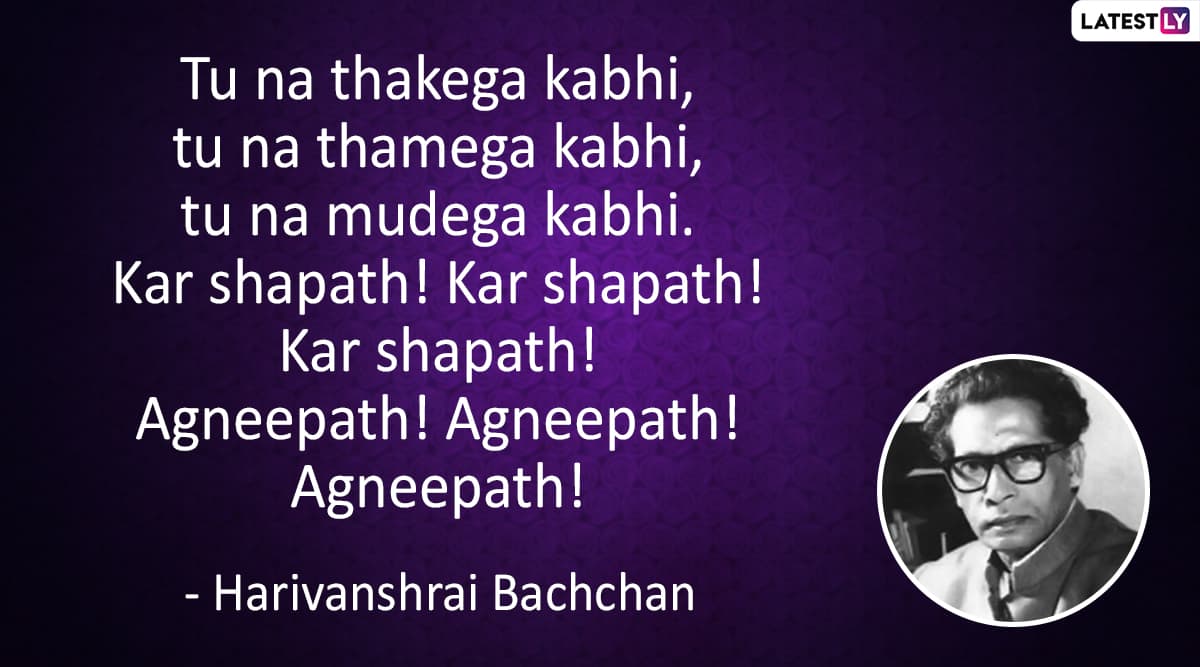 Can you visualise the entire scene from the film Agneepath? Can you feel the weight of the emotions behind these words?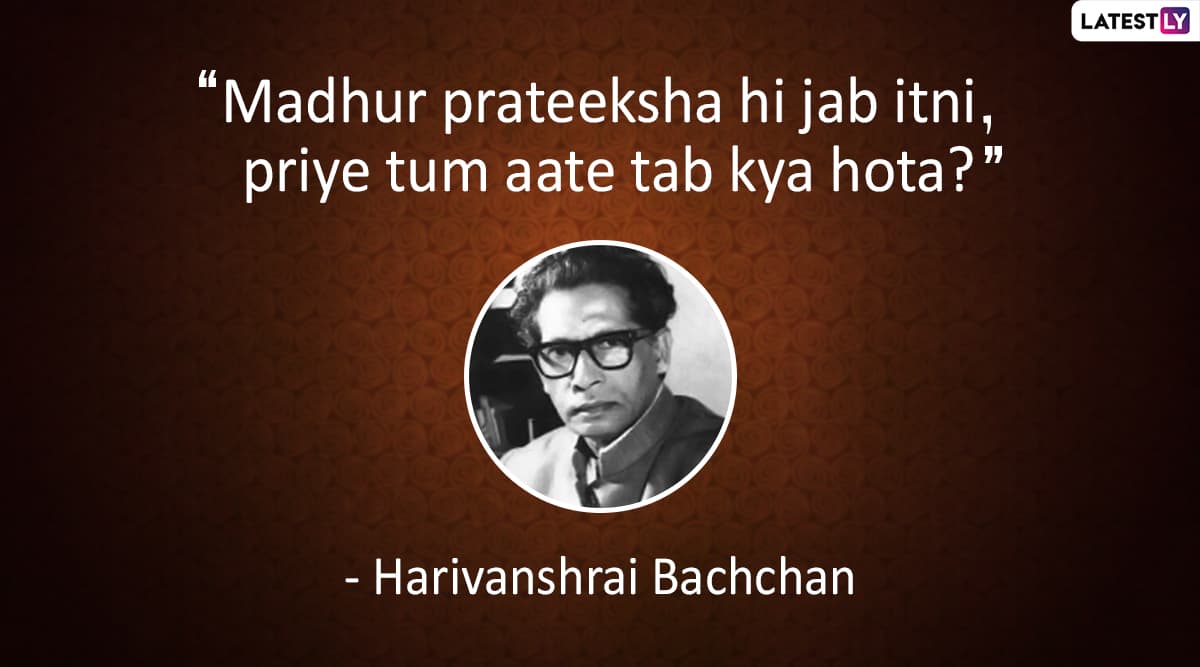 If the wait is so beautiful, how beautiful it would be when you'd really come. These lines make even longing and loneliness seem so beautiful.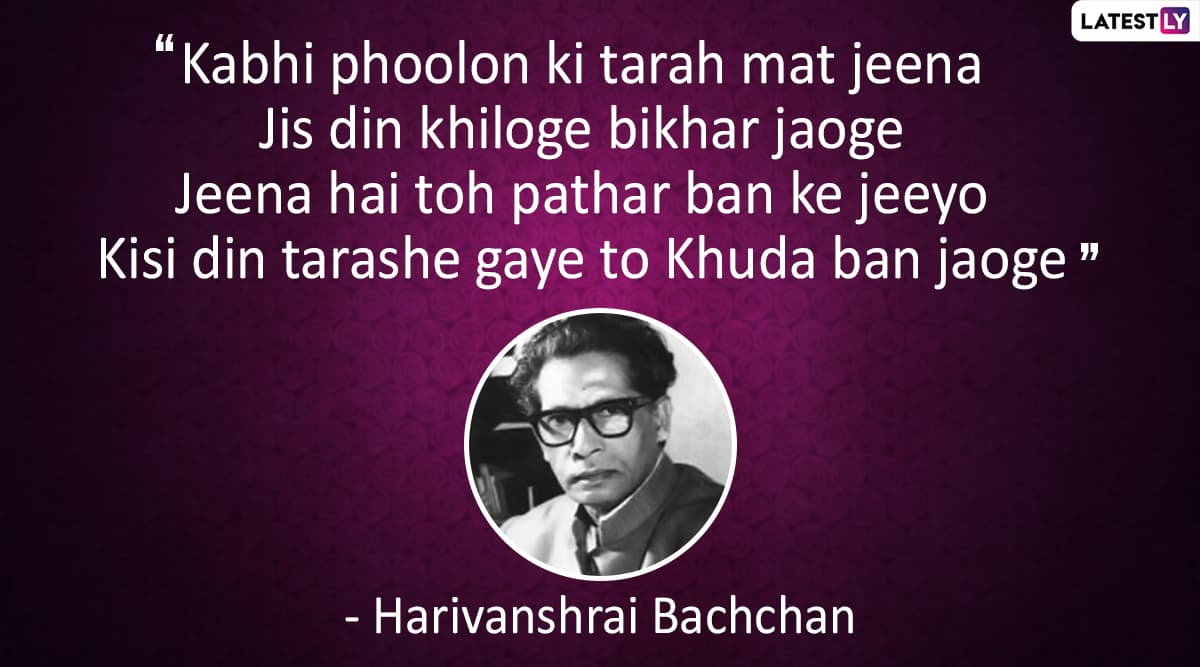 In a world where they tell you to bloom like a flower, the above lines convey that anything that blooms will also falter. It is important to become an icon like  God.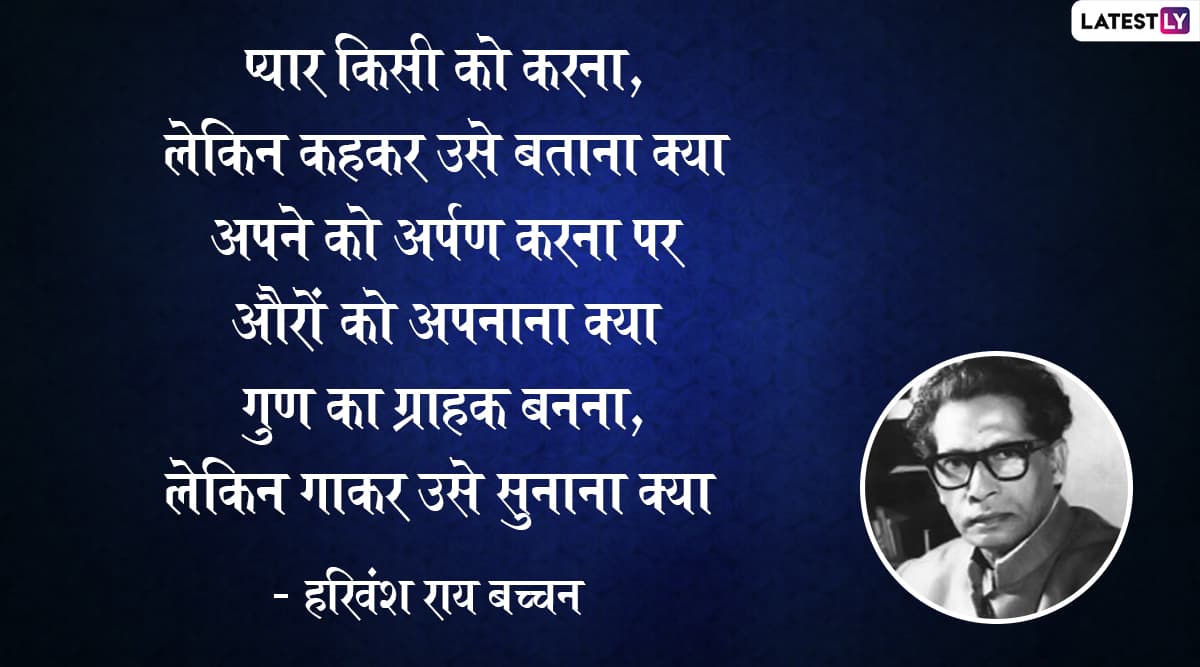 We are all taught and eventually learn to love but then do you have to express it over and over again?
Harivansh Rai Bachchan wrote so many beautiful poems and even if you happen to read a part of them, they still make so much sense. That's the beauty of his writing, like even if it is taken out of the context of the whole it retains so much meaning. We really miss such more beautiful writings now.