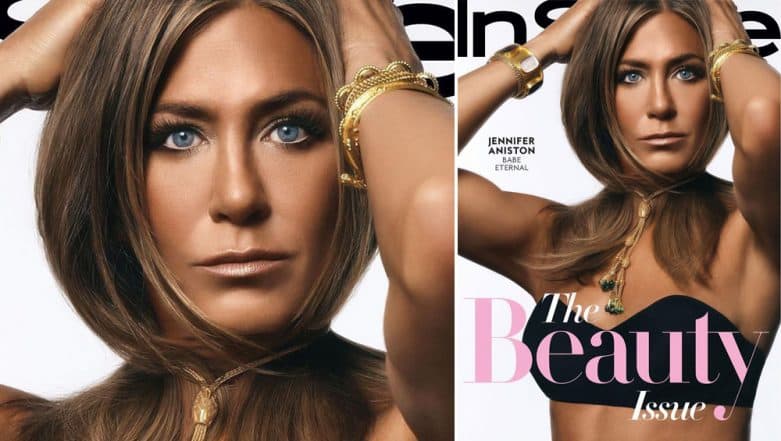 Jennifer Aniston has stopped ageing. The beauty is always getting praised for her timeless looks. Fans were expecting to look at her stunning pictures when the word about her featuring on Instyle Magazine was out. But to everyone's shock, Jen didn't look like herself on the cover. Her skin looks awfully tanned and unnatural. Fans are trolling the photo editor and commenting on the magazine's Instagram to fire the editor. Fake tanning is a different thing when you want to look like you have a little warmth in your skin, but this is a case of blackfishing. Jennifer Aniston Plays A Muse To Every Mood On The Cover Of InStyle Magazine's Beauty Issue - View Pics!
If you're not familiar with the term "blackfishing", it means changing the skin tone to look like a black woman in pictures of social media. Jennifer Aniston looks nothing like herself in her picture for the cover of Instyle magazine. A furious fan commented on the magazine's Instagram post and said, "She is gorgeous n has natural beauty. What u did to her on this cover is insulting to her.". Another added, "What did you do to her?!" and "Very brown". Jennifer Aniston Will Continue to Stay Away From Social Media.
Jennifer Aniston for Instyle
View this post on Instagram
Blackfishing is nothing new. A few years ago, some Instagram models were caught of faking their ethnicity to get more views and attention. Few have made fun of Jennifer by comparing her to the episode from Friends where Ross gets too tanned on just one side. Nonetheless, doesn't change the fact some magazines and celebrities have been altering their skin tones drastically. Instagrammers have been commenting on the picture and saying that looks nothing like Jennifer Aniston. And honestly, we couldn't agree more. She's beautiful the way she is. All one has to do is go through the comment section on the post to see some enraged fans.