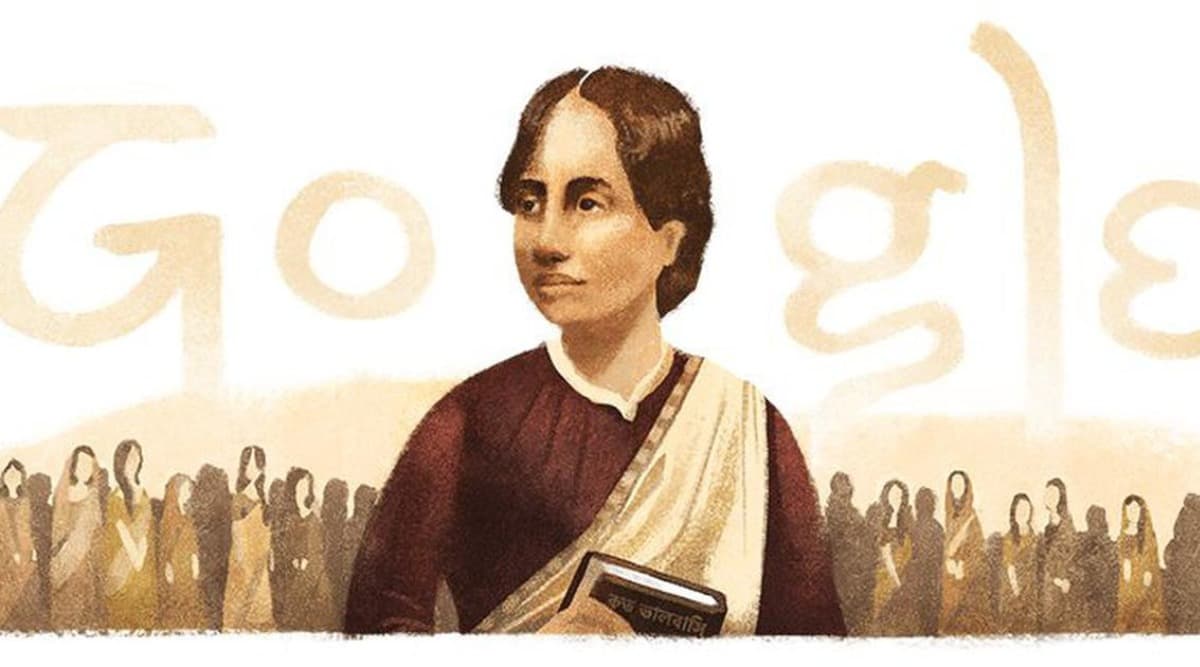 Google has honoured social reformer Kamini Roy on her 155th birth anniversary with a doodle. Kamini Roy was the first woman to graduate with honours in India. She was born on October 12, 1864, in Basanda village in then Bakergunj district of Bengal Presidency which now comes under Bangladesh's Barisal district in a prominent Bengali Baidya family. Kamini joined Bethune School in 1883 and was one of the first girls to attend school in British India and. She graduated in Bachelor of Arts degree with Sanskrit honours from Bethune College of the University of Calcutta in 1886.
Her father, Chandi Charan Sen was a judge, writer and a leading member of the Brahmo Samaj. Her brother was elected Mayor of Calcutta, and her sister was a physician for Nepal's Royal Family. While she was interested in mathematics, Kamini Roy began writing poetry at an early age. She grew up to become poet, educator, and activist. After graduation, Kamini Roy became a teacher at Bethune and published Alo O Chhaya, her first book of poems, in 1889. She championed for various social causes and helped increase talks about feminism.
The poet once wrote, "Why should a woman be confined to the home and denied her rightful place in society?" She also played a significant role in helping Bengali women win the right to vote in 1926. She was awarded the Jagattarini medal by Calcutta University in 1929 for her literary accomplishments.
Once while talking in a girls' school in Calcutta, Kamini said that, "the aim of women's education was to contribute to their all-round development and fulfilment of their potential". She quit teaching after 1894 and began publishing her work for five years. Shortly, she married Kedarnath Roy at the age of 30, which was against the societal norms in colonial British India. In her later years, she shifted to Hazaribagh where she died on September 27, 1933.