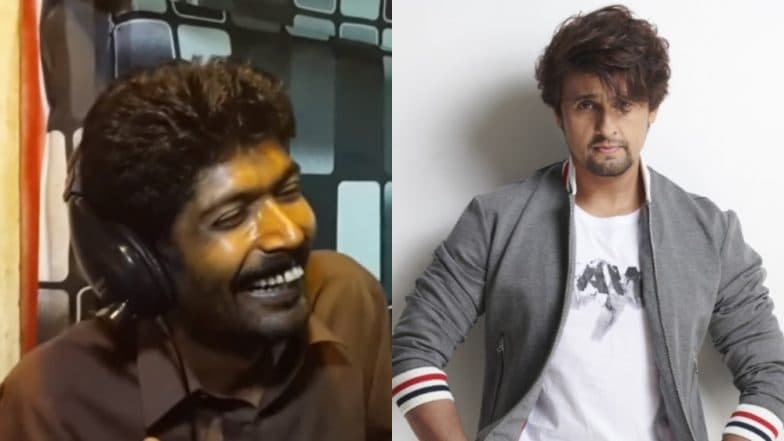 Comedian Ghulam Asghar is a household name in Pakistan. His wit, comic timing and jokes and usage of Sindhi and Urdu languages are liked by many. Recently, a 2016 funny video of him at a recording studio caught the fancy of Bollywood singer Sonu Nigam. The singer shared the video that was posted by Ghulam with the caption: 'This man is Hilarious.'
The video was quick to go viral all over again after Sonu Nigam's shared it. And as it is being circulated widely on social media, internet users commended Ghulam's honest take on singing these days. He had posted the video on Facebook with the caption: Men bhe singer bangaya thora kharch ker k.  (I also became a singer by spending a little). Sonu Nigam: It Would Be Better If I Was from Pakistan, at Least I Would Get Offers from India.
Watch the video below:
In the video, Ghulam pokes fun at how in today's times one need not be a good singer to know singing or become famous. When a music director tells him that his singing is not good enough, Ghulam replies saying it is not required. He tells them to modify his voice, probably referring to autotune.
He says those who sang amazingly well have now become jobless because of people like him. As his audience laughs, he says you need to a (bad) singer like him to gain popularity these days. He then advises them to modify his song on 'computer'. The video which already had over 26,000 reactions has garnered over 14,000 after Sonu Nigam shared it. And it seems, people quite like Ghulam's performance.