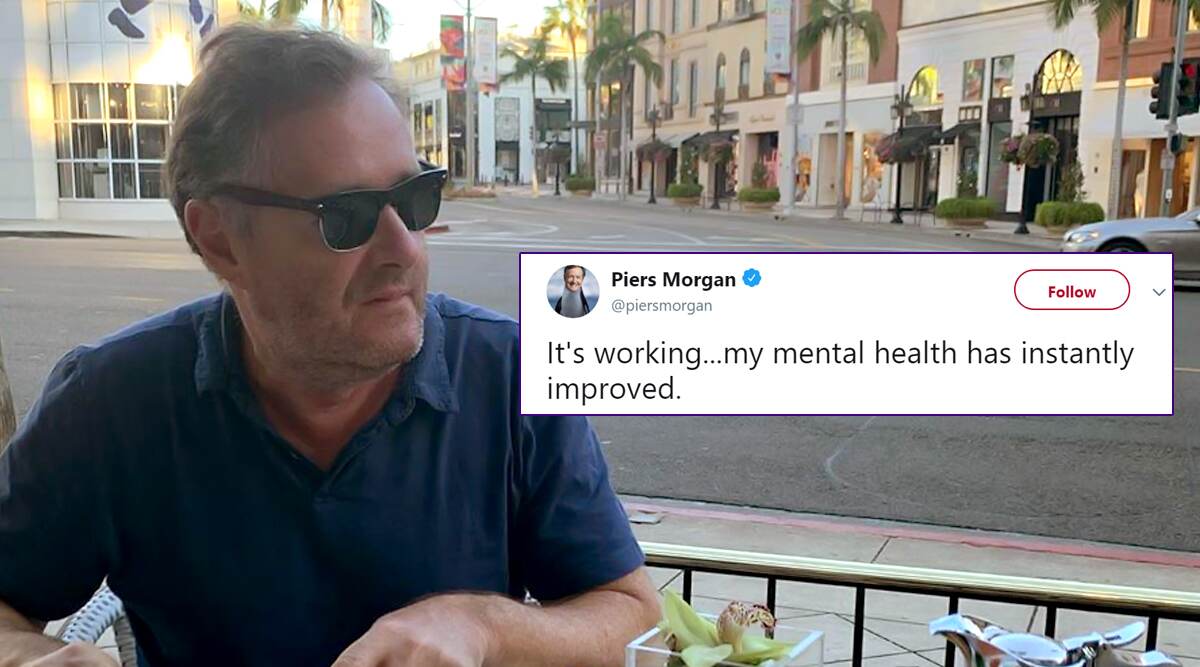 Piers Morgan is back again with controversial things to say. This time, the infamous star is taking a dig at a mental health campaign. We all remember when back in January, Sophie Turner educated the broadcaster about the problems with mental health issues and how he still continued to joke about it. He's at it again by letting his thirst take over and making fun of a campaign for better mental health. The Sun posted an article on their Twitter and Piers quote tweeted it to add something "witty". The article posted by The Sun shows four women standing naked, and the tweet reads, "Brave students get into their birthday suits to support better mental health". While this does seem strange as we struggle to find the connection between clothes and mental health. Gary Lineker and Piers Morgan Get into a War of Words After Cristiano Ronaldo Misses out on The Best FIFA Football Award 2019 to Lionel Messi.
Piers Morgan thought it would be funny to let his pervy side out to reply to this. Though the headline is confusing and strange, this photograph does have a backstory. The picture was taken for a nude calendar which supports causes like mental health. The gains from the sale of the calendars go towards a variety of charities. About 30 students volunteered to pose for the cause. Cristiano Ronaldo, in an Interview with Piers Morgan, Says He Trusts Only Four People After Kathryn Mayorga's Rape Allegations.
Piers Morgan's Tweet
It's working...my mental health has instantly improved. https://t.co/pCjg0zA5D2

— Piers Morgan (@piersmorgan) October 24, 2019
The replies to this tweet have had a mixed reaction. While it is a strange way to promote better mental health, some say there was no need for a 54-year-old man to drool over bodies of young women.
Replies Under His Tweet
— RoGina (@gennatay) October 24, 2019
Agreed
— Natalie (@Natalie92069973) October 24, 2019
Disappointed
— Je suis Fifi today Tommy tomorrow YOU (@Fifi_Borgia) October 24, 2019
Do It
— 🇭🇰Chicken Tender Connoisseur🇭🇰 (@Aero567) October 24, 2019
People are a little furious at this tweet. Instead of clicking on the link and reading about the story, Piers Morgan looked like a prey commenting on a picture of four girls and their behinds. We have to wait and see which celebrities call him out on this one. The company behind this has generated nude calendars for over a decade and has raised about 100,000 AUD for charities.