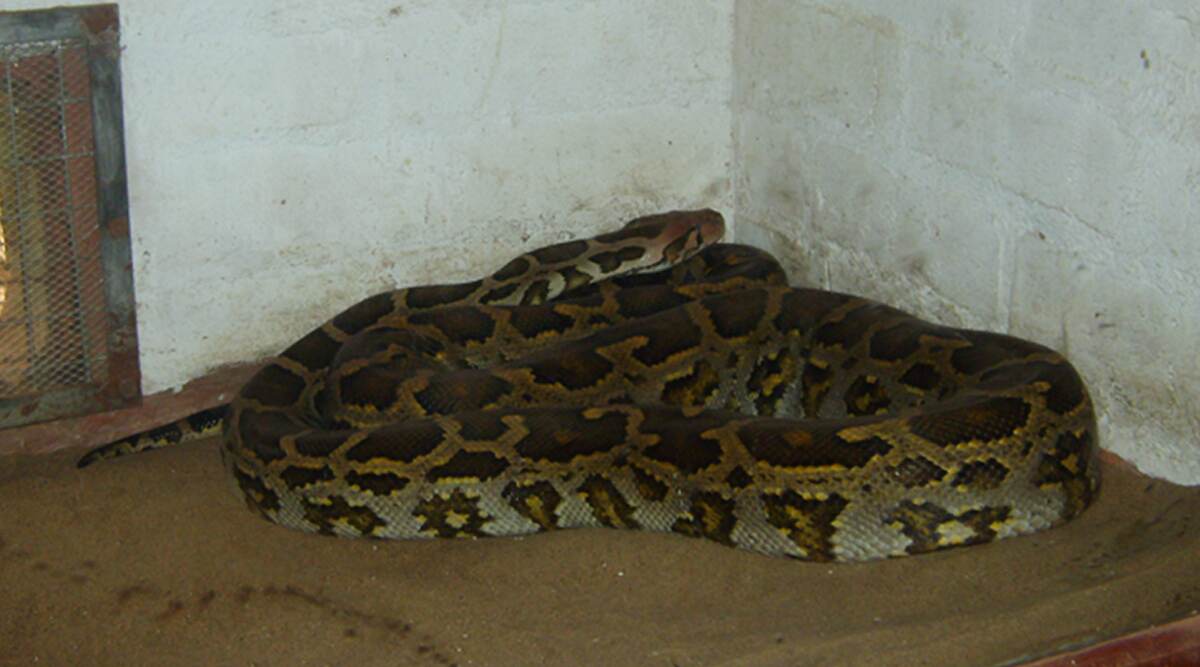 Beijing, November 19: In an incident that can knock off the daylights out of anybody, a 13-feet and 42 pounds (19 kgs) python was found hiding in the plasterboard of a spa in China. The python was allegedly hiding in the ceiling of the spa for 10 years. When the owner of the snake found the python on the floor, he could barely contain the chiling effect as the mere sight of the reptile sent shivers down his spine. Rat Fighting Off a Snake In This Video is Shocking Yet Filled With Amazing Life Lessons.
The incident took place last week in China in an entertainment complex. The spa is located in the Chancheng District of Foshan in southern China and belongs to the Guangdong Province, reported Guangdong Radio and TV portal. Snake in Toilet! Python Slithers into Indian-Style Commode; Mumbai Resident Faints After Spotting It.
The snake was rescued by the team which arrived within minutes of the call. The team measured the snake and it was found to be 13-feet-long. It also weighs 19 kilograms. The owner of the spa said that he had heard rumours about a large scale in the building 10 years ago when he came to the complex, but had never spotted it until this moment. Woman's 'Snake Stockings' Mistaken for Real Snakes, Husband Beats Her with a Baseball Bat. 
The rescue team caught the snake by switching off the lights and putting a cloth on it. The team grabbed the snake's head and its body was then brought under control. The snake has been sent to a zoo. Experts said that the python could have lived off by eating snakes in the spa. However, it is almost sure that it must have come down every once in a while. Pythons have a life span of 25 years.