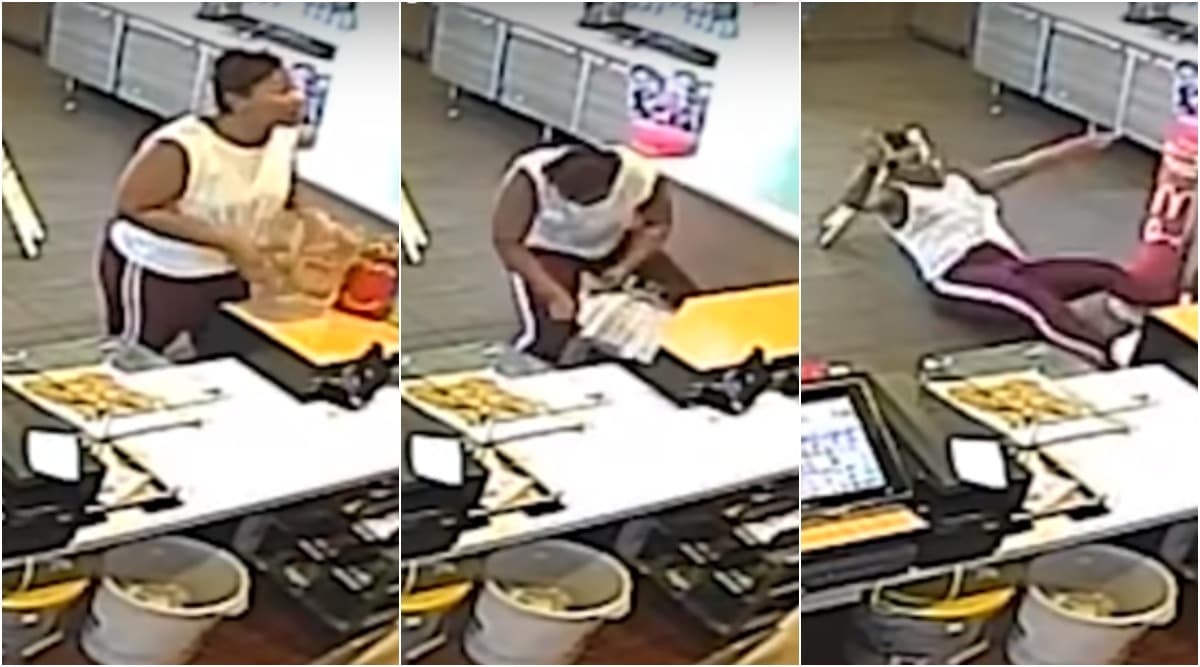 An argument over a wrong order at a McDonald's store in Ohio turned ugly when an employee threw a blender at the customer. CCTV footage of the incident shows a customer and an employee arguing over something; shortly later they begin throwing things at each other. The incident occurred at Ohio's Colerain township on September 22. Britany Price walked into the McDonalds after placing an order at the drive-through, however, she was handed the wrong items. She waited for 25 minutes to get her order checked and replaced, but did not receive any. Soon later, Britany is seen throwing food at the employees over the counter while shouting at them. McDonald's Fires Employee Who Used Racial Slur Repeatedly at a Black Customer in Florida; Video Goes Viral.
Britany had placed an order for some of McDonalds' signature cheeseburgers and Happy Meals. But, the items she received in the bag were not what she had ordered. She had come inside the store as her drive-through order took more than 20 minutes, only to get the wrong items. She said that inside the store she was ignored by staff, hence she demanded a refund and began throwing things at the. In return, a McDonald employee threw a blender on her from behind the country. Video of the incident going viral shows the Britany falling to the floor after being hit by an object and thereafter struggling to stand up. McDonald's Customer Records Employees Gossiping on Drive-Thru Mic, Conversation Goes Viral on Twitter.
Video of McDonald's Employee Throwing Blender at Customer:
According to local reports, the woman suffered fractures other than injuries to her nose and cheekbones. No report has been filed with the police yet. However, according to Fox News, the employee has been fired. Reportedly, Britany has filed a civil lawsuit against the employee.