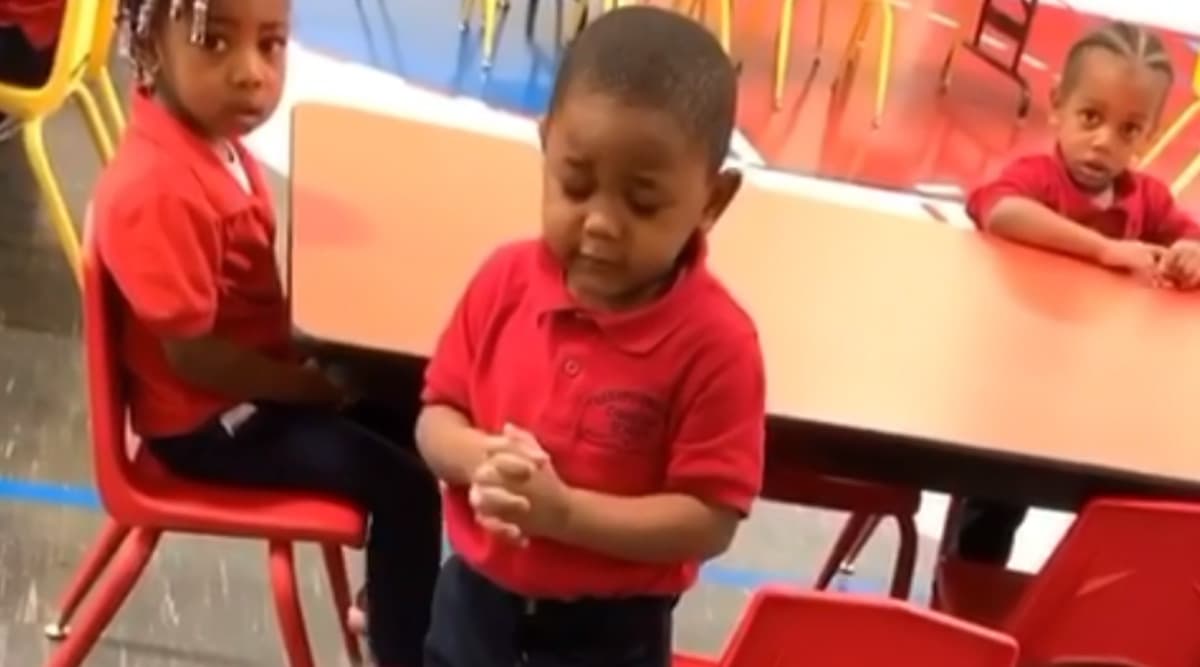 The internet never fails to bless us with heart-warming videos. We are lucky this week too, for being able to witness another innocent toddler moment. A 3-year-old US toddler was captured by his mother, as he was leading his preschool classmates in prayer before the meal. The sweet moment is sure to melt your heart. Keeping his eyes closed and bowing his head, saying the prayer, aloud—it is surely the best thing currently going surfacing on the internet. Not just us, even social media users, thinks the same. The clip has earned millions of views and comments, with everyone praising the child and his devotion. Baby Girl Steals Friend's Jacket, Viral Video of Adorable Banter Between Father and Daughter Delights the Internet. 
The kid identified as Makhi Martin, led his teacher, Mrs James and classmates, as they give thanks for their food. The toddler's mother, Ranisha Martin, filmed the moment and shared it on Facebook. The clip earned millions of reactions, and it was later shared by The Oprah Magazine, with the caption, "You're about to have a blessed day because of this little guy." We surely had a blessed day. Everyone who viewed had this common feeling for this little kid. In the video, Makhi asked for the food, not to mention him and friends to be blessed. "Bless all the boys and girls. All over the world," he can be heard saying. This Adorable Video of Baby Girl With Down Syndrome Smiling Will Tug at Your Heartstrings!
Watch the Video:
The kid's mom was quoted in ABC News that it was the first time she ever heard her son pray at the school. "I was very shocked. [I think] people were touched to see a little kid praying," she was quoted saying. Makhi studies at Transformation Christian School in St. Louis. Apart from soulfully leading prayers, the toddler, as his mother said, is obsessed with dinosaurs.