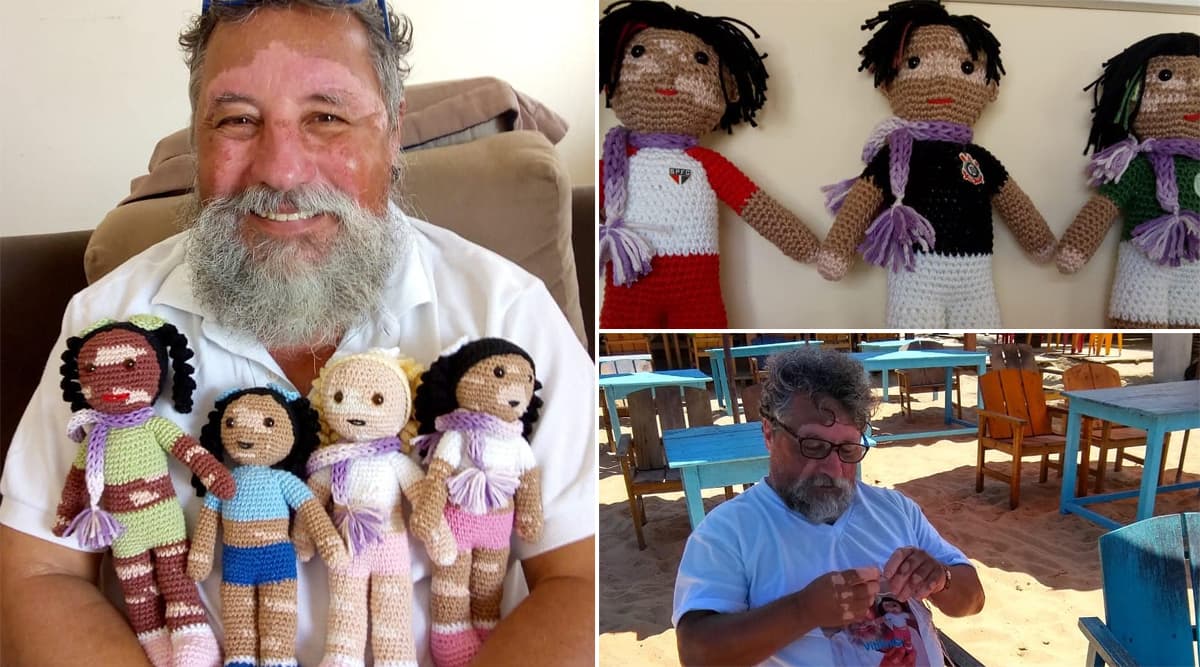 Vitiligo is a disease that causes the loss of skin colour in spots. People suffering from such rare skin condition often face a discriminatory look from society. And to cope up with the prejudice is never easy. This was when Vitilinda toy was born, a beautiful crochet work, created by this Brazilian grandfather, Joao Stanganelli Junior. After its success, there was no looking back. He began to sew more Vitiligo dolls, in an effort to comfort kids who are suffering from the disease. Internet is superbly impressed with the man's fantastic skill and commendable attempt to restore the self-esteem of vitiligo sustained children. His Instagram profile which has about more than 9,000 followers boasts pictures of Joao and his pretty dolls with spots and uneven skin. Winnie Harlow Wants Diversity in Fashion World: Vitiligo Model Called Walking Victoria's Secret Runway a 'Huge Honour'. 
The 64-year-old Joao has been headlined internationally for his effort. He was reportedly 38 when he began to show signs of vitiligo. Joao did not allow this obstacle to put a limit on his life. That is when he decided to develop a hobby that will help keep his mind healthy and active. Along with his wife Marilena, Joao learnt to crochet. In media reports, he confessed that it was not an easy task, but he pursued it. When he sewed the first doll that he fondly named Vitilinda, Joao decided to create more. Something that he initially planned to make for his granddaughter so that she could always remember him, the 64-year-old decided to make more. Everyone fell in love with them, which inspired him to create more dolls to improve the self-esteem of the little ones who live in such condition and cheer them up. How Vitiligo Affects Mental Health? 
Joao With His Vitiligo Dolls:
View this post on Instagram
Some More Pics of His Work:
View this post on Instagram
Awesome Work:
View this post on Instagram
Living with Vitiligo is not easy. The extent and rate of colour loss because the disease is unpredictable. But society's attitude towards people suffering from the skin condition is appalling. Joao is one of those influential figures who stood up against the odds and tried to change the way we see beauty. We genuinely need to end the stigma around the disease.