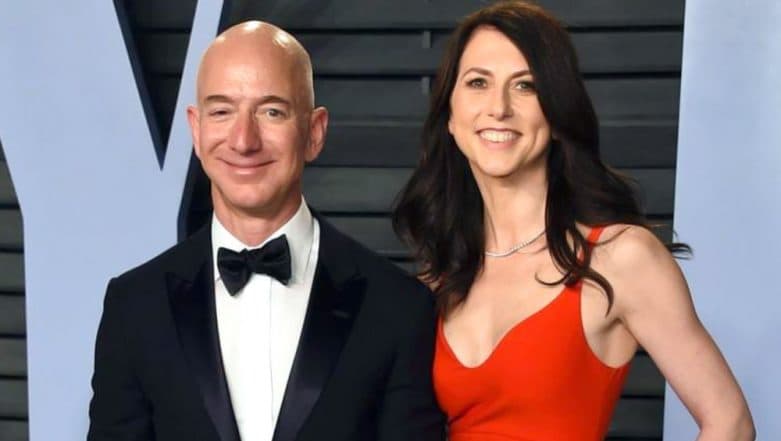 As you know Amazon founder Jeff Bezos and wife Mackenzie Bezos are getting divorced. This divorce will leave Jeff Bezos' soon-to-be-ex-wife Mackenzie Bezos as one of the richest women in the world. Jeff Bezos announced that a divorce settlement with Mackenzie Bezos, will leave him with 75 percent of their Amazon stock. The couple was who were married for over 25 years have been on the news for various reasons ever since, Bezos was caught sending dick pics to Lauren Sanchez who's a news anchor and pilot. However, this time a piece of news that is floating reads that SeekingArrangement founder and CEO Brandon Wade, is extending MacKenzie Bezos a personal invite to join Sugar Momma dating website, as per reports by Toronto Sun. Wade, in a video, shared how many of the "planet's wealthiest men and women find relationships on their terms." Jeff Bezos' Awkward Sexts to News Anchor Lauren Sanchez Has Gone Viral, Funny 'Alive Girl' Memes Raid the Internet.
He said: "I would like to invite both Jeff and MacKenzie to join Seeking.com. You will be in good company. There are lots of eligible, successful men on the website," as per reports by Toronto Sun. Wade also went ahead to say that two of the 10 richest men on earth use the dating site. He further said to the esteemed portal: "I feel marriage is a very old-fashioned institution that may not apply in today's society, where people are more fluid and flexible."
The couple was married for 25 years and even after the divorce settlement, Jeff Bezos is still the richest man in the world. Recently both Jeff Bezos and MacKenzie took onto twitter to announce their divorce settlement. MacKenzie wrote on Twitter: "Grateful to have finished the process of dissolving my marriage with Jeff with support from each other and everyone who reached out to us in kindness and looking forward to the next phase as co-parents and friends... Excited about my own plans. Grateful for the past as I look forward to what comes next."