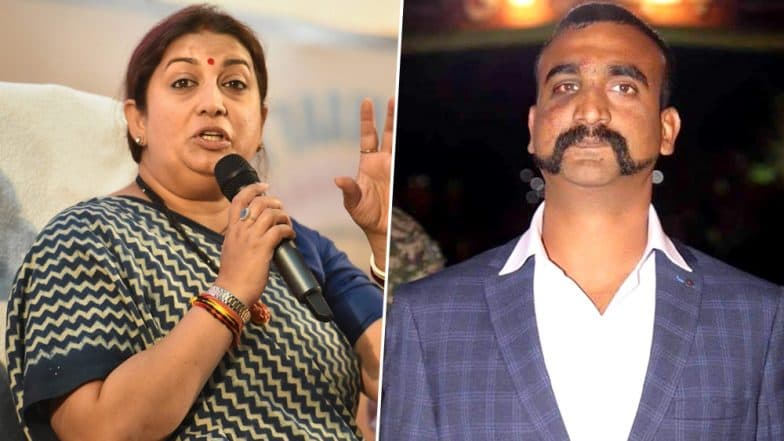 It seems that the nation cannot stop talking about the courageous Indian Air Force (IAF) Wing Commander Abhinandan Varthaman who was held for three days after his aircraft MiG-21 crashed inside Pakistan. He has become an idle inspiring many young minds to join the Indian defence force. After the Rajasthan state government proposed to add his motivation story in the school textbooks, Union Minister Smriti Irani shared a meme inspired by the IAF Wing Commander for students. Since the board exams 2019 are running on full swing, Smriti Irani posted a Wednesday Wisdom meme of the IAF pilot's famous reply to Pakistani army when he was captured. And it is the perfect message for all the students during the exam season.
Remember the viral video, when Varthaman was asked details about his operation? He just had one response, which he kept constant, "I am sorry, I am not supposed to tell you this," and it went instantly viral. Using the same line, which has gone viral and is being used by many to applaud the IAF wing commander, Smriti Irani gave it a funny twist. The meme features two men (Abhinandan and Pakistan), who are trying to cheat during an exam. Wing Commander Abhinandan Varthaman Returns Home With a Rib Fracture, Back Contusion and Bruises. 
Wednesday Wisdom Meme
View this post on Instagram
It definitely did not take too long for the post to go viral, praising Varthaman for his bravery. Apart from the amusement, it is a savage advisory to the students to stay away from cheating menace. Meanwhile, all the educational boards have issued notice and adapted stringent steps across the exam centres to curb any malpractice during the exam.