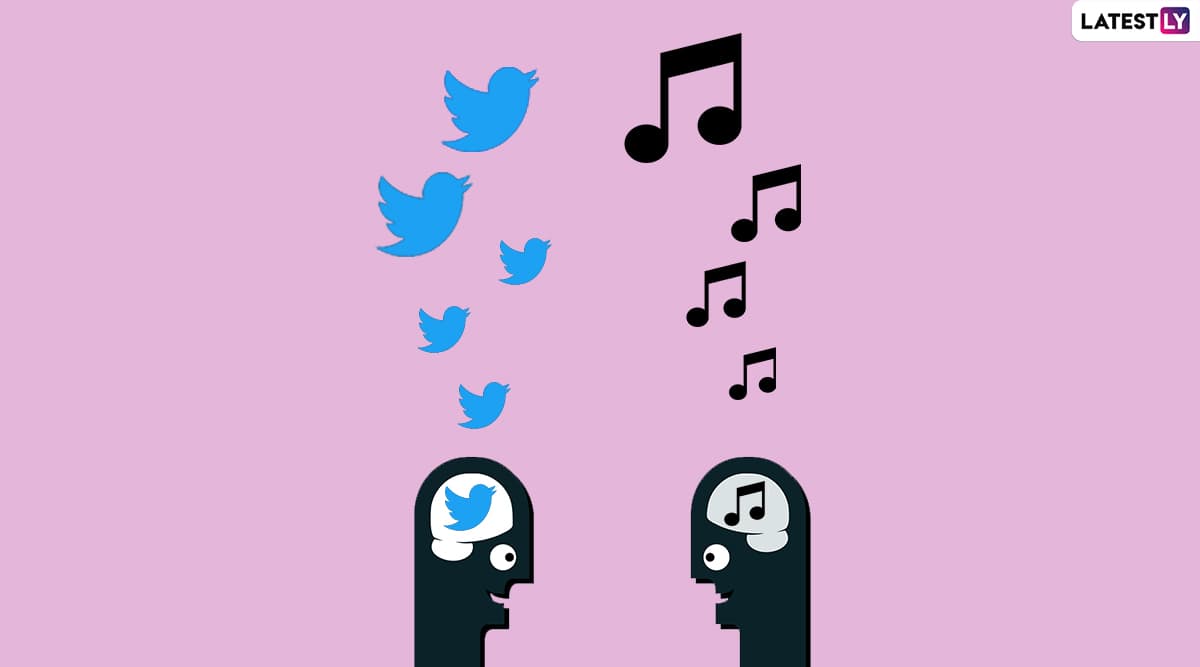 Plane journeys can be exhausting sometimes, especially if it is a long one or if your flight is delayed. And again, if you are a solo traveller, may you have good music or a great book for company in those long hours. But won't it be great to have an approachable co-passenger sitting next to you? What about a musician? That is what a Twitter user, Eric Alper, asked his followers. Which musician would you like to sit on a long flight? As the question went viral, the internet came up with truckloads of names and of course, memes. From Mariah Carey to Kanye West to so much more, Twitter revealed whom they want to sit next to. #Hey19YearsOldMe Trends on Twitter With People Giving Awesome Advice to their Younger Selves. 
Someone said the right thing -- great friendships can be formed miles high in the air. You definitely cannot expect a seatmate to become your soulmate, but surely build great memories to cherish forever. And if you are lucky enough to sit next to your favourite celebrity, the journey will be unforgettable. Imagine your excitement while you sit next to your much-loved musician. If at all, you are fortunate for such journeys! Lady Gaga's Tweet 'Fame Is Prison' Sparks Funny Memes! Hilarious Tweets and Jokes Go Viral. 
Here's the Tweet:
You're stuck on a long flight. Which musician would you want sitting next to you?

— Eric Alper 🎧 (@ThatEricAlper) November 4, 2019
Truckloads of Names:
Please let me be stuck with @MariahCarey and a bottle of champagne https://t.co/dEqFt6luCh

— Boston Jimmy (@jim72182) November 5, 2019
Names for Each Experience:
Overall: Joan Jett

For the experience: Kanye

For conversation: Alice Cooper (funniest musician I've ever interviewed by a mile)

If it's the set of an Adam Sandler movie: Billy Idol https://t.co/7P6XVnHhpf

— Seth Mandel (@SethAMandel) November 5, 2019
Wayne Coyne, You Listening!
I feel like Wayne Coyne would make for a suitably surreal and memorable experience. https://t.co/0kXUIh8BhT

— Brendan Diamond (@BP_Diamond) November 5, 2019
Some Shared Their Experience:
I've sat next to Bryan Adams and he was a lovely person to chat with. Very engaging. Also sat with Robert Plant who was also fantastic. I think, if he would engage, Thom Yorke would be fun to talk to, also Bono. Fight me on the last one. I bet he's awesome https://t.co/6qCSEHicoV

— Andyintheapple (@AndyPD1044) November 5, 2019
While some responded well to the viral tweet, others preferred to come up with hilarious memes. Again, a few of them thought to respect societal norms instead and not bothering the passenger on the next seat, irrespective of who the person is. Quite impressive, though! Woman's Tweet on Searching a Groom For Her 50-Year-Old Mother Goes Viral, Gets Blessings and Good Wishes From Everyone. 
Societal Norms:
It doesn't matter because I respect the societal norms of being locked in the giant metal sky tube and don't force my seatmates to talk to me https://t.co/tnXIYSnNRc

— Josh Billinson (@jbillinson) November 5, 2019
How to Sleep?
How could you pick anyone famous?

I can hardly imagine anything more uncomfortable than sitting next to someone I was excited to talk to but also felt I shouldn't bother for several hours.

How would you sleep? https://t.co/szGJAj97av

— Ian James (@IanJame30512076) November 5, 2019
Aeroplanes present quite a perplexing social dilemma. It is difficult to meet people and somehow also difficult to escape them while flying. So, if you happen to run into your favourite musician, make that moment worth remembering, yet respect their privacy.