The Men in Blue are gearing up for the second ODI against West Indies at Vizag. Now, ahead of the match, Yuzvendra Chahal, Rohit Sharma, Aesha Dhawan and Ritika Sajdeh are in the news for their social media banter. Yuzvendra Chahal has been very good friends with Rohit Sharma. Having played together for in the IPL for the Mumbai Indians and are seen handing out frequently and in fact, Yuzi even teases Rohit's wife Ritika Sajdeh about his presence everywhere. Now, Yuzi's presence with the Hitman has even bothered Shikhar Dhawan's wife Aesha. At least that's what the funny comments on Instagram suggest. So, here's what happened. Yuzvendra Chahal Pokes Fun at Rohit Sharma and Ritika Sajdeh With a KBC Meme.
Rohit Sharma on Instagram posted a video where he congratulated his teammate Shikhar Dhawan and his wife Aesha for the home décor brand that will be inaugurated on October 28th, 2018.  Now, in the video, spoke for the first few seconds and then Yuzi Chahal chipped in and congratulated the duo for the store. The Hitman posted the video on his social media handle and the caption read, "Best wishes @aesha.dhawan5 and @shikhardofficial#DaOne."
View this post on Instagram
Aesha obviously watched the video and commented, "Hahahahahahhaha this is the best @ritssajdeh what is @yuzi_chahal23 doing with @rohitsharma45 I would be worried." Yuzi replied to Aesha and asked, "Bhabhi even you too."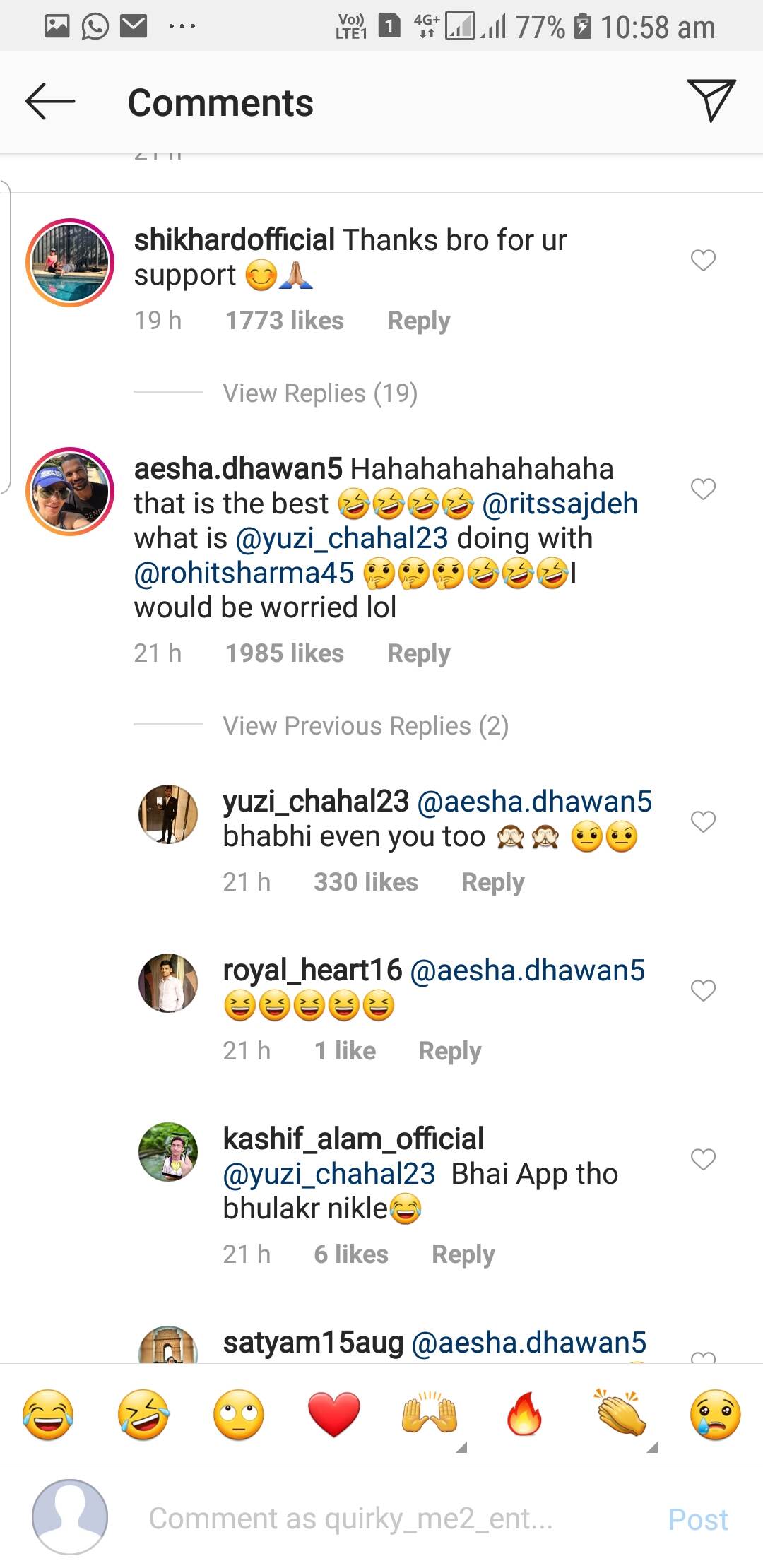 Ritika Sajdeh also replied to Aesha and wrote back, "@aesha.dhawan5 hahahahah I gave up now. He's all tucked in."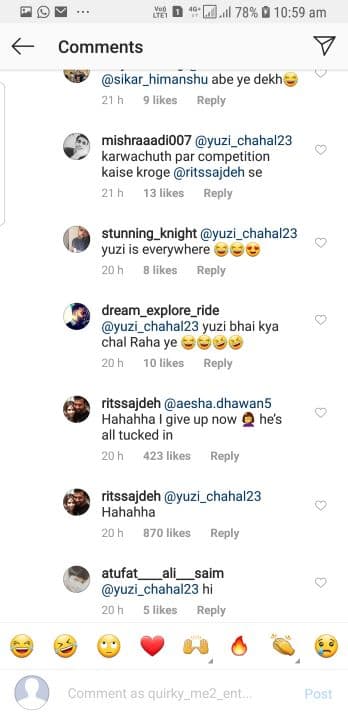 A few days ago, Rohit Sharma's wife Ritika Sajdeh even asked Yuzi to fast for Karva Chauth for her husband when the spinner teased him about his presence with the Hitman. Ritika Sajdeh Asks Yuzvendra Chahal to Keep Karva Chauth Fast for Rohit Sharma.