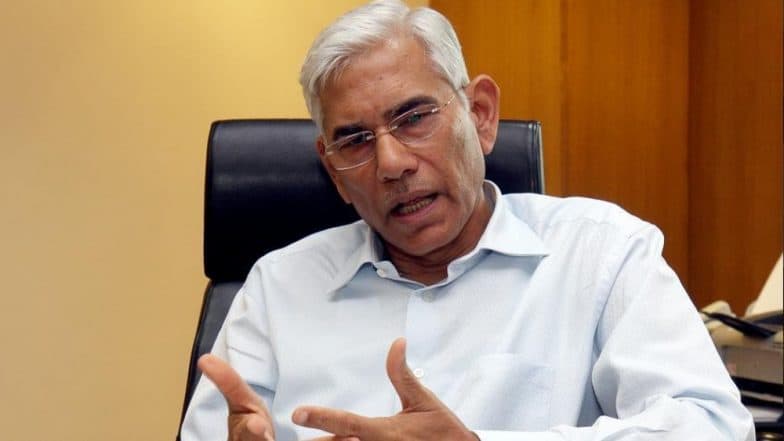 The Supreme Court appointed Committee of Administrators (CoA) has said that the Board of Control for Cricket in India (BCCI) will write to cricket's world governing body, International Cricket Council (ICC) expressing concerns over the security of players in the wake of recent attack on CRPF convoy in Kashmir's Pulwama district. The CoA members held a meeting today to discuss the possibility of boycotting the ICC Cricket World Cup 2019 match against Pakistan. BCCI to Face Ban for Boycotting India vs Pakistan ICC Cricket World Cup 2019 Match: Report.
Regarding the boycotting of the match against Pakistan, BCCI has said that the call on it will be taken later after consultation with the government. "16th June (India vs Pakistan match in World Cup) is very far away. We will take a call on that much later and in consultations with the government," CoA member Vinod Rai was quoted as saying by ANI.
Meanwhile, BCCI will place its concerns to the ICC regarding the Pulwama attack. "We'll write to ICC expressing our concerns about attacks that took place & that security of players, officials & everybody else must be taken care of," Rai said.
The CoA chief also added that BCCI is sending a message to cricket community that "we must sever ties with nations from where terror emanates." No IPL 2019 Opening Ceremony, Amount to be Donated to Pulwama Attack Martyrs' Families, Says BCCI.
After the Pulwama attack, the calls for boycotting the World Cup match against Pakistan grew with some of the former cricketers like Sourav Ganguly suggesting the board to call off cricketing ties with Pakistan.
There were reports of BCCI seeking a ban on Pakistan at the ICC Cricket World Cup 2019. However, the board officials have made it clear that it cannot do so and every nation has a right to participate in the tournament.