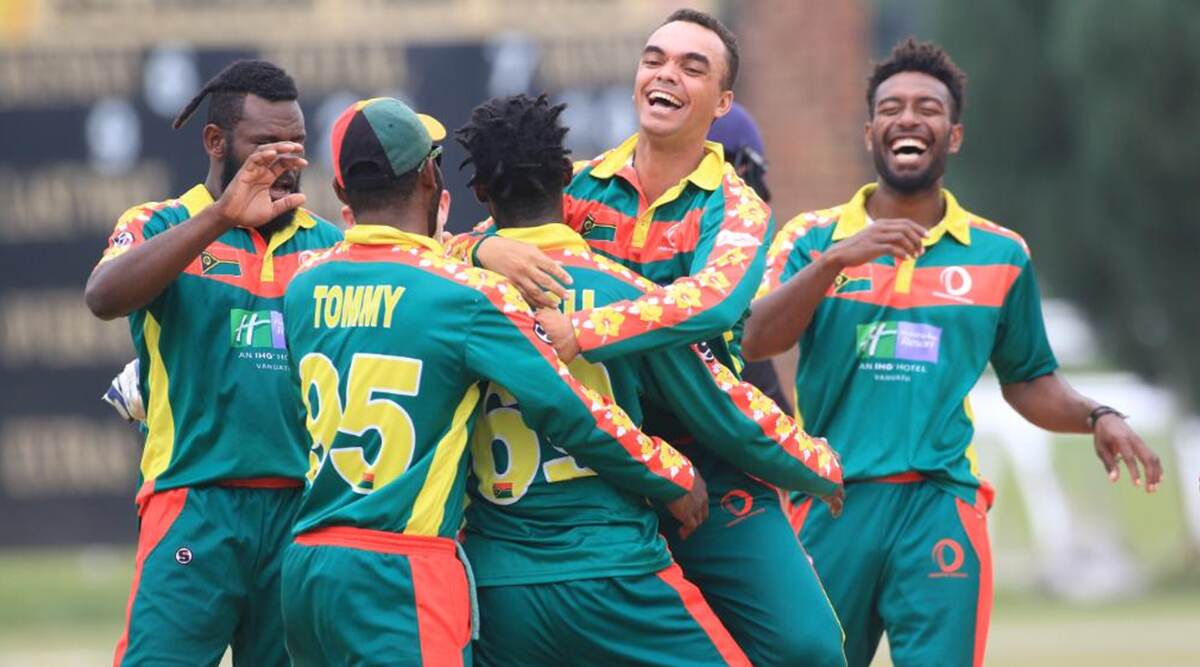 Malaysia will square off against Vanuatu in the 5th T20I of the bilateral series which started from Sept 29, 2019. The action will take place at Kinrara Academy Oval Ground in Kuala Lumpur on Oct 4, 2019. The visitors have shocked the home team as they lead the series by 3-1 which means they have already won the trophy. Vanuatu defeated Malaysia in the previous game by six wickets to clinch the series. Meanwhile, fans who are looking to make Dream11 team of Malaysia vs Vanuatu should scroll down for details. We will also help you to select the best all-rounders, batsmen, bowlers and wicket-keepers for MAL vs VAN 5th T20I Match 2019. Malaysia Vs Vanuatu, Cricket Score 5th T20I Match.
Malaysian skipper Virandeep Singh won the toss and elected to bat first in the last game. The home team posted a total of 144/7 in 20 overs, in reply Vanuatu chased down the target in 19.1 overs with six wickets in hand. Vanatua opening batsmen Joshua Rasu and Andrew Mansale set the strong base by scoring 50(40) and 38(31) respectively. Now let us select the best players for your Dream11 team.
MAL vs VAN – Dream11 Team Prediction – Wicket-Keepers:  Dream11 provides you with the facility to choose upto four wicket-keepers. You should pick one wicket-keeper from both teams. Jamal Vira from Vanuatu and Ainool Haqqiem should be added in your team.
MAL vs VAN– Dream11 Team Prediction – Batsmen:  We can select six batsmen, however considering the stats from ongoing series we should go for only three. Joshua Rasu and Andrew Mansale should be picked from Vanuatu team, while Malaysian skipper Virandeep Singh should also be included in your team.
MAL vs VAN– Dream11 Team Prediction: All-rounders: Now we have the option to select upto four all-rounders, but it will be ideal to choose only two all-rounders from Vanuatu team. Patrick Matautaava who scored a century in the 2nd T20I should make a place in your team along with Nalin Nipiko.
MAL vs VAN – Dream11 Team Prediction: Bowlers:  Now we have four slots empty in our team which should be filled by four bowlers. Two bowlers each should be picked from both teams. Muhammad Wafiq and Pavandeep Singh from Malaysian side while from Vanuatu Jelani Chilia and Apolinaire Stephen should be added in your Dream11 team.
MAL vs VAN – Dream11 Team Prediction: Joshua Rasu, Andrew Mansale, Virandeep Singh, Jamal Vira, Ainool Haqqiem, Patrick Matautaava, Nalin Nipiko, Muhammad Wafiq, Pavandeep Singh, Jelani Chilia, Apolinaire Stephen
The above team is prepared considering the limit of 100 credit points where you are allowed to pick a maximum of seven players from a team. We have picked seven Vanuatu players for our team as they are in good form. Speaking about the on-going series Malaysia will want to end the series on a high note by winning their upcoming game against Vanuatu.