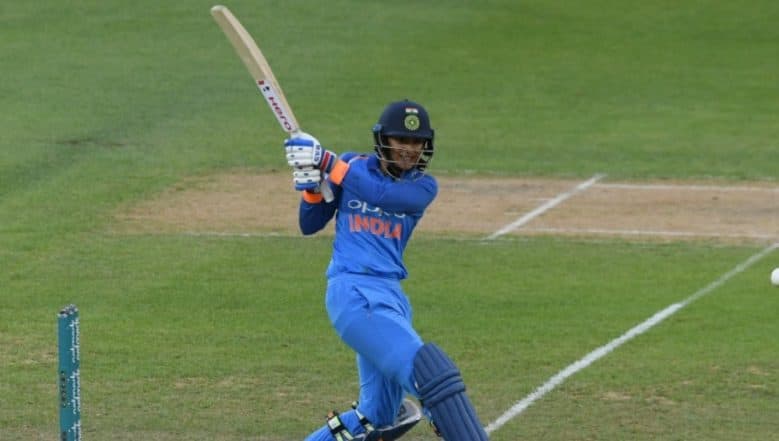 Over the years, Indian's women cricket team have come a very long way. With changing times, the women cricketers are not only appreciated for their performances but also are recognised by the fans just like their male counterparts. With the BCCI introducing women's IPL for the team, this step has proved to have given a boost to women's cricket.  Yesterday, ICC shared a post featuring Smriti Mandhana which spoke about equality. But, a netizen went on to troll Smriti Mandhana, by calling her ugly. The Internet user also went on to pass sexist remarks on the cricketer.  The social media handle appears to be a Pakistani. The International Cricket Council gave a befitting reply to the social media user and blocked the Internet user.
The International Cricket Council shared a quote which had a quote from Smriti Mandhana. "I no longer see myself as a woman cricketer but simply as a cricketer. Why should there be labels when none are required." A netizen replied to the tweet saying by labelling Indians as piss drinkers and said that the women cricketer. ICC replied to the tweet and wrote back, "It's 2019. Be better. Bye! 👋 #blocked pic.twitter.com/PPsvvgeT8f." Overseas Players Keen on Women's IPL.
I KNOW THE HATE WILL COME TOWARDS... ME AND MANY PISS DRINKERS FROM INDIA WILL AGREE WITH ME TO BUT WILL TALK SHIT. BUT FACT IS WOMEN CRICKET IS BS AND NOT FUN TO WATCH !!! THATS WHY U JUST CANNOT COMPARE IT WITH MEN'S CRICKET JUST CANNOT.......PLUS ALL THESE WOMEN ARE UGLY

— WaPlarkaa (@Rockyenzo1) May 9, 2019
Here's what the ICC replied.
It's 2019. Be better.

Bye! 👋 #blocked pic.twitter.com/PPsvvgeT8f

— ICC (@ICC) May 9, 2019
This is not the first time that sexist perception exists towards women's cricket. Whether its ad campaigns or the pay gap, there is a huge gap. However, it is welcoming to see that the International Cricket Council, taking a stand on the sexist remarks.