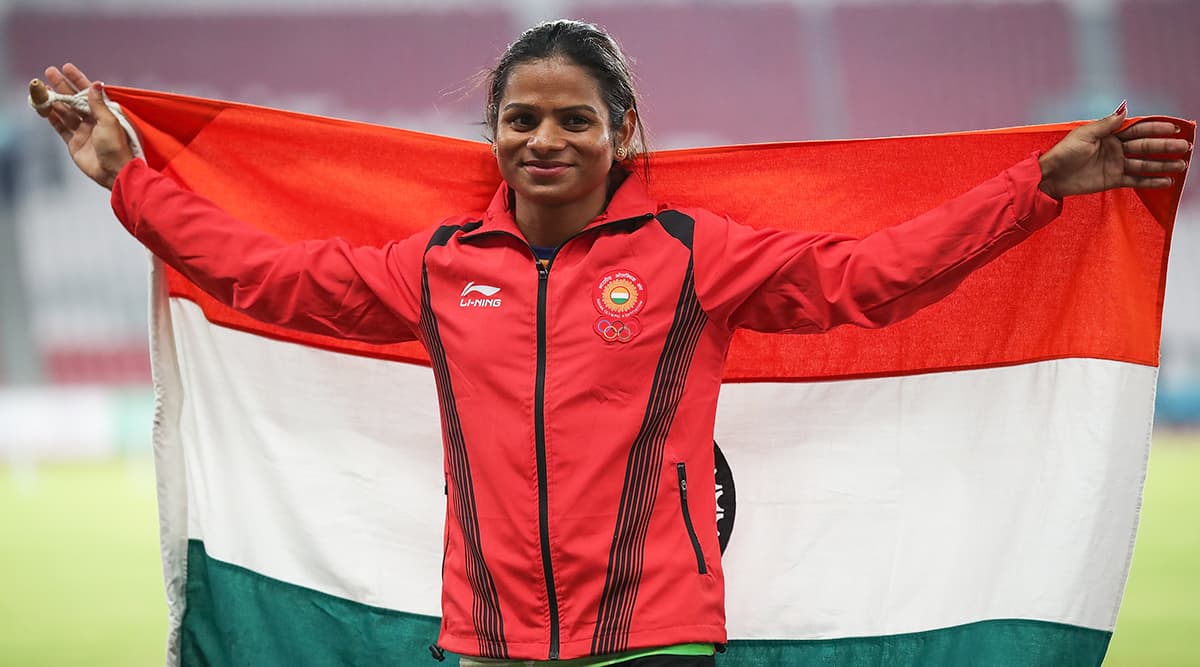 Dutee Chand, Indian sprinter who has made India proud on many occasion has added one more feature to her sparking hat. The award has been bestowed to the personalities who not only talented immensely, but also are inspiring. Dutee has been no less than an inspiration to the fans around her. Apart from record-breaking sprints, Dutee sis also India's first athlete who decided to come out of the closet and declare the sexual preference. The sprinter had announced that she is in a same-sex relationship and had been applauded for coming out of the closet. Dutee Chand Reveals She Is in a Same-Sex Relationship, Says It Is a Personal Decision and Should Be Respected.
Needless to say that she is the perfect example of being inspiring. Thus it was obvious that she would walk away with the gong. Dutee took to social media and shared the news with her fans. Dressed in a shimmery outfit, Dutee was all smiles as she posed with the trophy. "I received vogue award for Sportsperson of the Year #VogueWomenOfTheYear," read the caption of the snap.
I received vogue award for Sportsperson of the Year #VogueWomenOfTheYear pic.twitter.com/ZfQOMU3AqF

— Dutee Chand (@DuteeChand) October 19, 2019
Several other famous personalities like Katrina Kaif, Ranveer Singh, Alia Bhatt and other were awarded by Vogue Talking about her last gold medal, Dutee closed the season by clinching a goal medal during the 59th National Open Athletics Championships, clocking the fastest time in 200m by an Indian this year with a 23.17. Dutee was also adjudged the best female athlete while shot putter Tajinderpal Singh Toor.