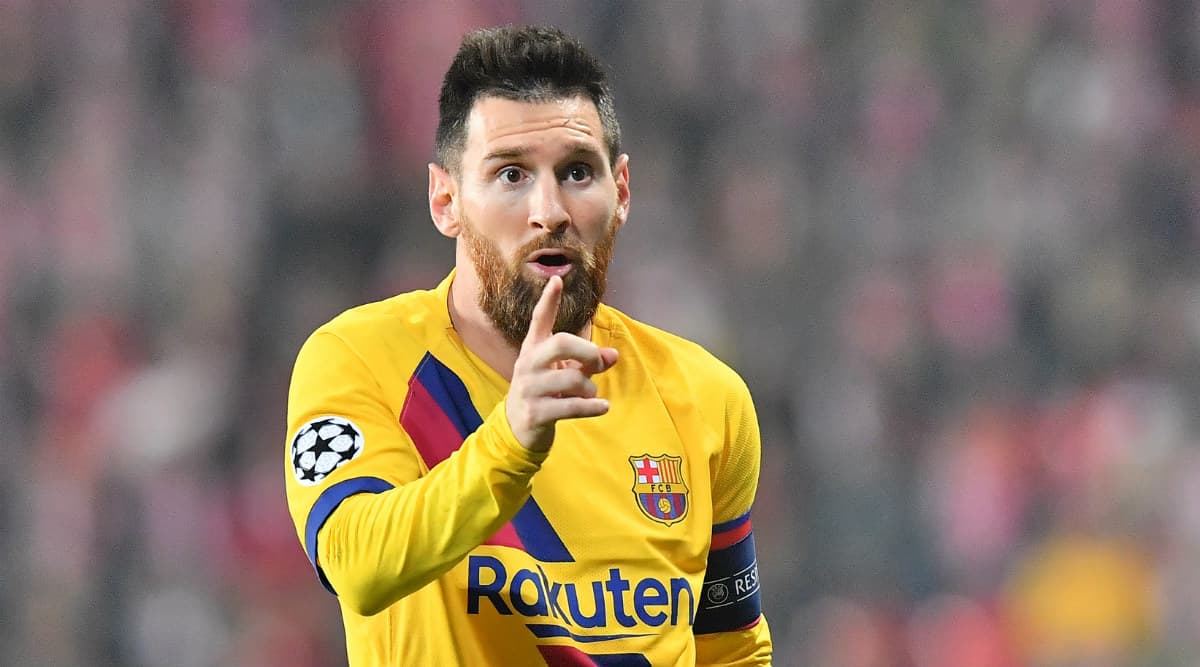 Barcelona suffered from a shocking loss against the hosts Levante as the Catalan giants fell 3-1 in the La Liga 2019-20 game. Only Lionel Messi could convert one penalty into a goal at the 38th minute and until the first half of the game, the visitors were in total control but received a jolt after the hosts made a stunning comeback from the 61st minute. Levante won the game 3-1 which was quite unexpected. With this goal, Messi scripted quite an unexpected record where he completed 500 goals with his left foot.
The stat lovers shared the record on social media. This was Messi's fifth goal in the sixth match. The Argentine forward was fouled by Jorge Miramon and the five-time Ballon d' or winner put the team on 1-0 lead which remained the same for the first half of the game. Barcelona Stunned by Levante Seven-minute Blitz but Atletico Fail to Capitalise. 
500 - Lionel Messi has scored 500 goals with his left foot for @FCBarcelona in all competitions, 82.1% of total (609). Magic. pic.twitter.com/9ss5EkZVpQ

— OptaJose (@OptaJose) November 2, 2019
Messi might have scored a goal but it was Lavante's fightback which was praised by the official handle of the La Liga. Check out the goals below:
Don't miss Levante's thrilling 7-minute fightback! ⚽⚽⚽🔥

📺 #LevanteBarça pic.twitter.com/bBOvgePe5u

— LaLiga (@LaLigaEN) November 2, 2019
With this, the La Liga 2019-20 points table becomes really interesting as Barcelona and Real Madrid have 22 points in their kitty. Barcelona has so far won seven games out of 11. The Catalan giants have faced three losses and on a draw. Whereas, Atletico Madrid, Sevilla have 21 points. Granada has 20 points. The tug of war gets harder and with each passing match, it is becoming a mandate for Barcelona to win every game to retain their position on number one.