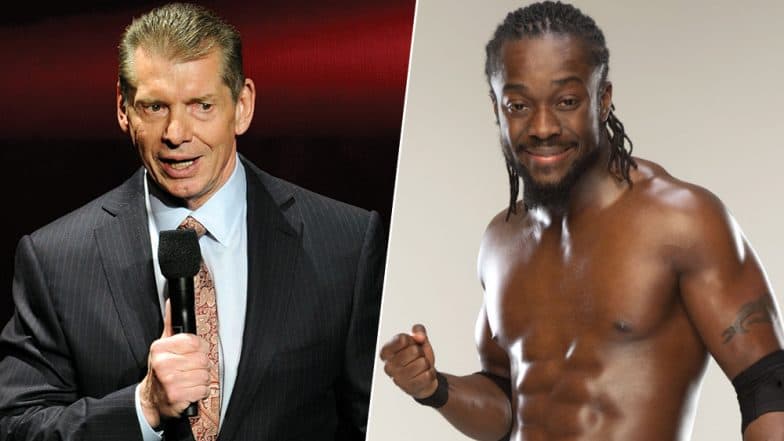 This episode of SmackDown after WWE Fastlane PPV indeed lived up to the expectation of crowd. As we are heading closer to WrestleMania 35, the match card for the mega event is slowly and gradually getting built. Let us find out what all happened on this Tuesday night episode. WWE SmackDown Results Mar 5, 2019: Winners, Highlights, Full Analysis and Commentary.
As expected, the show kicked off with the titantron of 'Here comes the money'. Shane McMahon came out and addressed the crowd saying that he is the best and has contributed immensely in the progress of this company. He also displayed his WWE World Cup trophy. He felt great to beat down The Miz in front of his home crowd. Shane added that he would show The Miz his right place when he competes against him at the grandest stage of all-WrestleMania 35.
There was also a verbal encounter between Becky Lynch and Charlotte Flair on this past episode of SmackDown. The Queen said that Becky finally got entered into her main event. Charlotte boasted of having a better resume than The Man. Becky responded to her by saying that at WrestleMania she will walk out as the champion and the crowd will continuously chant her "The Man'. Kurt Angle vs John Cena in WrestleMania 35? Olympic Gold Medallist WWE Star Rumoured to Fight Cena in His Farewell Match.
Highlights of WWE SmackDown March 12, 2019:
Mr.Vince McMahon finally addressed Kofi Kingston, where he said that according to him the Jamaican wrestler is just a B plus grade wrestler. Kofi only deserved to be a member of The New Day. On this Kofi replied, that he can do anything to prove himself worthy. To which Mr.McMahon told him that he would have to defeat Randy Orton, Samoa Joe, Sheamus, Cesaro and Rowan in a gauntlet match next week on SmackDown. If Kofi wins this match, he will get an opportunity to face Daniel Bryan at WrestleMania 35 for WWE Championship.
Results
1. The New Day interfered in the Eight-Man tag team match between The Bars, Nakamura, Rusev and Aleister Black, Ricochet, The Hardy Boyz.
2. AJ Styles challenged Randy Orton for a match at WrestleMania 35.
3. Asuka defeated Sonya Deville.
4. Rey Mysterio pinned Samoa Joe to win the tag team match which happened between Mysterio, R-Truth and Joe, Andrade.
5. Daniel Bryan and Rowan defeated Kevin Owens and Mustafa Ali.
It will be interesting to see how Kofi Kingston make up to WrestleMania by winning the gauntlet match next week. The Ghana-born wrestler looks determinant, but it is indeed an uphill task. Stay tuned to our website-Latestly for more updates and news related to the world of wrestling.