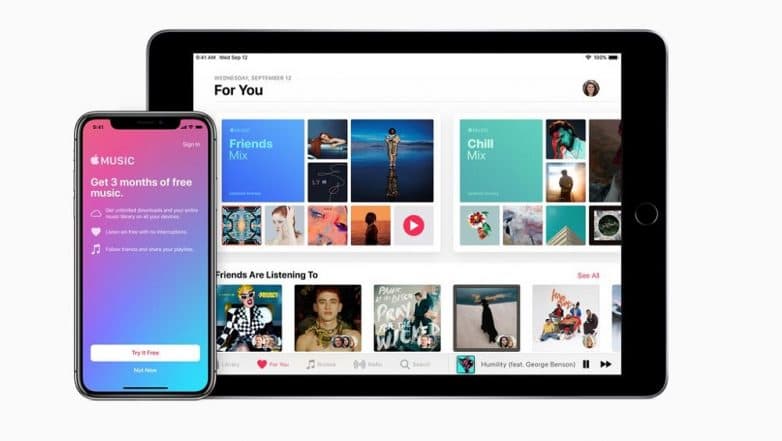 San Francisco, Dec 1: Amazon's Echo smart speakers would work with Apple Music beginning December 17, the company has announced. The agreement is the latest sign of good relations between the two tech titans. This comes barely two weeks after Amazon announced it was working with the iPhone-maker to carry its newest products, including iPhones. World AIDS Day 2018: Apple Logo in Stores Turned RED Worldwide to Participate in Fight Against AIDS.
"If you have an Apple Music account and have connected it to your smart speaker in the Alexa app, the speakers will be able to play music on demand. Apple's $9.99 a month music subscription service will join Spotify, Pandora, iHeartRadio, Amazon's own music service, and other options on Alexa devices," CNN reported late on Friday.
The move will hit the third party vendors who sell new and refurbished Apple products on the e-commerce platform but the retail giant will gain from the deal, market research firm Counterpoint Research said last week. People Buying More Apple iPhone XR Than iPhone XS & iPhone XS Max; Here's Why.
"Apple and Amazon are still competitors, however. Amazon will still not sell the HomePod smart speaker, sticking to its own Echo offerings instead. And you cannot access Amazon Music through Siri on the HomePod at this time," the report added.