There have been several questions in the past concerning the security of Aadhaar data. And, we have already such data safety concerns being raised lately. Previously, it was seen that UIDAI's helpline number automatically got saved on the handset of Android and iPhone users. Raising security concerns, a similar incident has surfaced wherein several Android and iPhones users are claiming that the number has been saved in the name of UIDAI in the contact list automatically. Hacking Aadhaar Website uidai.gov.in Will Land You in Jail For Ten Years.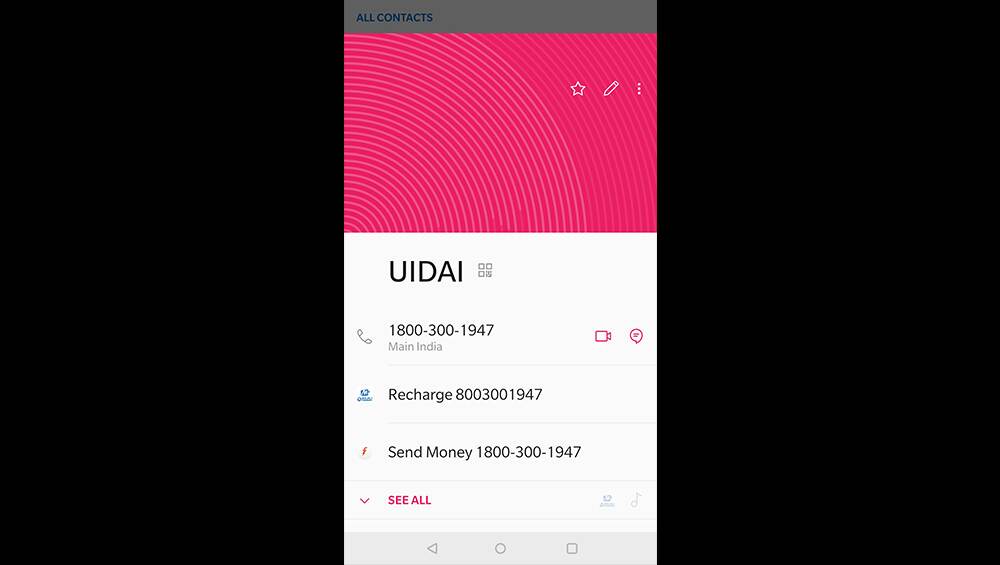 According to the report from News18, the Android and iPhones users are claiming that fake UIDAI's toll-free number - the 1800-300-1947 number is saved in their contact list without their permission. The users also mentioned that they never saved the toll-free number of UIDAI. Presently, there is no official statement from the authority stating how UIDAI's fake toll-free number got automatically saved in the contact list of Android and iPhone users.
Last Year in August, we also saw a similar incident happening, and several users complained about the same. Some experts even suggested that the users should delete this fake toll-free number from the contact list as soon as they see it. UIDAI Clarification on Toll Free Number 1800-300-1947 Saved in Your Mobile Contact List By Default 'Vested Interest Trying to Create Confusion'
Previously, UIDAI officially gave a statement mentioning that the UIDAI toll-free number that was automatically saved in the contact list (1800-300-1947) is incorrect. The body also gave a statement stating that it has not asked any phone operator or manufacturer to save his toll-free number in the contact list of the users.