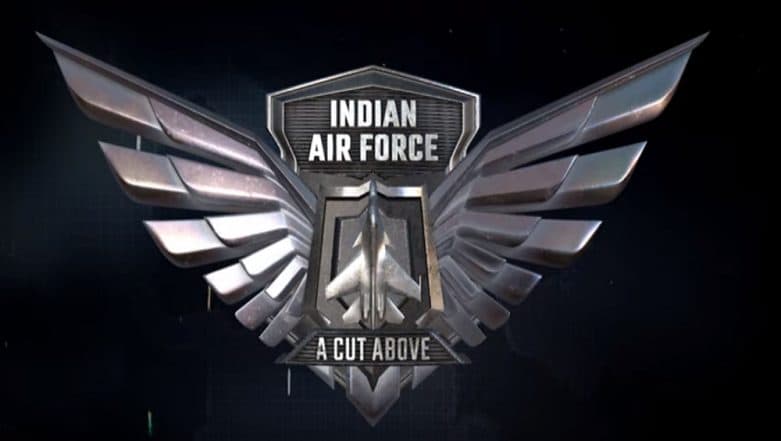 New Delhi, July 23: The Indian Air Force (IAF) on Saturday released the teaser of a flight simulator mobile game showcasing the might of the force. The teaser which was released on Twitter also has a character with a gunslinger moustache similar to that of Wing Commander Abhinandan Varthaman who shot down Pakistan's F-16 fighter during aerial combat on February 27. Wing Commander Abhinandan Varthaman Wants to Start Flying as Soon as Possible.
According to reports, the game titled 'Indian Air Force: A cut above' will be launched on July 31. In the initial phase, the game will be in a single-player format. Along with the teaser, the IAF tweeted, "Launch of IAF MobileGame: Android / iOS version of IAF developed Mobile Game (Single Player) will be launched on Jul 31, 2019. Download on your mobile phones and cherish the thrilling flying experience. The multiplayer version will soon follow."
Teaser of The Game:
The game also showcases various fighter jets and choppers of the IAF. The game also makes a veiled reference to the Balakot airstrike, which was carried out by the IAF on Jaish-e-Mohammed terror camps in Pakistan on February 26 using Mirage 2000 aircraft. Video of Wing Commander Abhinandan Varthaman Clicking Pictures With Colleagues From Indian Armed Forces Is Going Viral And It Is Heartening.
In retaliation to the IAF's airstrikes, the Pakistani Air Force violated the Indian airspace on February 27. To foil their bid, Wing Commander Abhinandan along with other five MiG-21 pilots scrambled from Srinagar. In the aerial combat which lasted for about 15 minutes, Wing Commander Abhinandan shot down PAF's F-16 fight jet. with his MiG-21 Bison.
Wg Cdr Varthaman's aircraft was also shot down but he managed to eject out safely. His parachute was drifted to the other side of the Line of Control in Pakistan Occupied Kashmir, where he was taken into custody by Pakistan Army. He was released by the Imran Khan government on March 1.