There are several apps available on Google Play Store that claim to improve the performance of the device, which is physically quite impossible. In the past, we have seen a few reports of fake apps that are designed to dupe customers by ad farms. Falling on the same line, a new report from CSIS Security Group reveals that a fake app called 'Updates for Samsung' has been downloaded on a device by over 10 million users. Google Says Potentially Harmful Android Apps on Google Play Declined by 31%.
As the name suggests, the app lured the users promising firmware updates for Samsung phones. After installing the fake app in the smartphone, it would redirect the users to an ad-farm that would charge money for downloading the firmware update.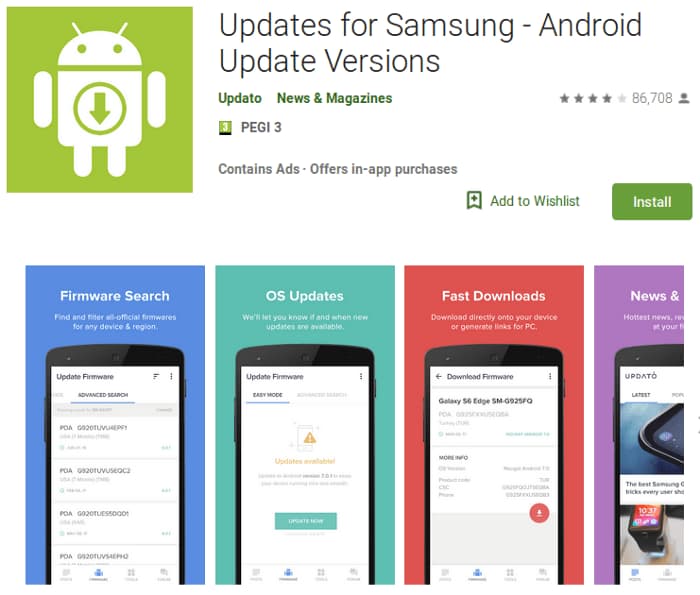 Moreover, a security researcher named, Aleksejs Kuprins, reportedly claimed that he has asked Google to take it down. Surprisingly, the fake app seems to be removed from the Play Store.
According to the report from CSIS, the app also offered an annual subscription which allowed firmware downloading for Samsung at $34.99. But, the payment was not carried out via Google Play subscriptions. The users were required to enter the credit card number. Also, the fake app also claimed to unlock any SIM at a price point of $19.99.
It is recommended that the users should refrain from downloading such bogus app on their devices. These fake apps not only swindle the hard earned money, but also put potential threat to user's privacy. It is necessary that Google should come forward to take action such counterfeit applications designed to dupe users.