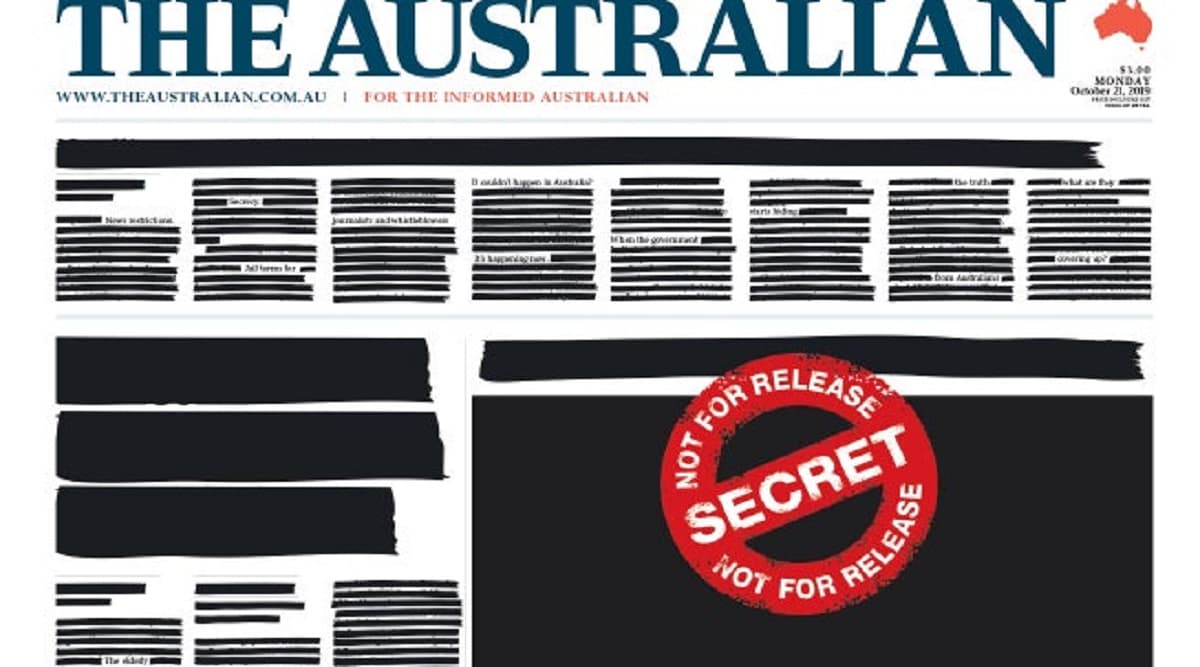 Sydney, October 21: A clutch of privately-owned newspapers and digital media outlets have joined hands in Australia to take on the government over its rigorous secrecy laws. Scores of Australian readers on Monday woke up to front pages which ran redacted stories, along with a featured stamp that read: "Secret, No For Release". The media outlets also took their protest online as they uploaded redacted version of the stories which made them unreadable. World Press Freedom Day 2019: With Rising Crimes Against Journalists, India At 140 in List of Countries Ranked For Free Media.
Among media outlets which participated in the protest included prominent dailies - The Australian, The Daily Telegraph, The Financial Review and The Herald Sun, among several others. Apart from The Australian, other tabloids run by the media magnate Rupert Murdoch also ran redacted stories and editorials to protest against the government.
While speaking to reporters, the senior journalists part of these publications said the Australian Parliament is planning to rigorously punish journalists including jailing them for "defamation" if they obtain information placed under the protected category. The information, whose access has been curbed by the Australian government, includes several areas which are not related to national security.
Hugh Marks, the Chief Executive of Nine Entertainment which has also joined the protest, said successive governments in Australia over the last two decades has taken steps to weaken the press freedom. "It's something that's been a creeping culture over many years, and that culture is prioritization of secrecy at all costs over the accountability of public institutions," he was reported as saying.
Notably, the anti-censorship protests were triggered following raids by the Australian Federal Police on the ABC and News Corps journalist in June this year, for running stories which were critical of the country's establishment.