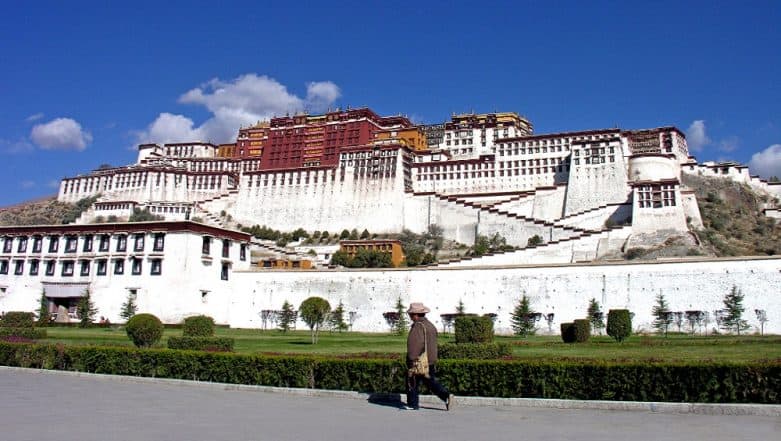 Toronto, March 27: China and the U.S. have exchanged strong words after the U.S. State Department released a report criticising Beijing over "systematically" preventing access to the restive region of Tibet to its diplomats and foreign journalists.
The US State Department in a report documented access problems to Tibet. "The Chinese government systematically impeded travel to the Tibetan Autonomous Region (TAR) and Tibetan areas outside the TAR for US diplomats and officials, journalists and tourists in 2018," said the report.
The report criticised Beijing for restrictions placed on visits by US diplomats, calling the measures "highly restricted". "Chinese government-designated minders followed US diplomats and officials at all times, prevented them from meeting or speaking with local contacts, interrogated them and restricted their movement in these areas," the report said.
According to the report, five out of nine requests to visit Tibet by US officials were rejected last year, including one by the U.S. Ambassador to China, Terry Branstad. The State Department report was published as part of the Reciprocal Access to Tibet Act which was passed by US lawmakers in December 2018. Read: In a Warning to China, Dalai Lama Says His Successor Could be from India
However, China has come out strongly against this report, calling it "full of prejudice". The US State Department's report "disregards the facts, is full of prejudice and the Chinese side will never accept it", said Chinese foreign ministry spokesman Geng Shuang at a press briefing in Beijing.
China's Tibet is open to people of all countries, he said, adding "considering special geographical and climate conditions, the Chinese government exercised certain protection and management measures over the entry by foreigners".
"We urge the US side to stop using Tibet-related issues to interfere in China's internal affairs so as not to cause damage to China-US relations and cooperation and exchanges between the two countries", he added.