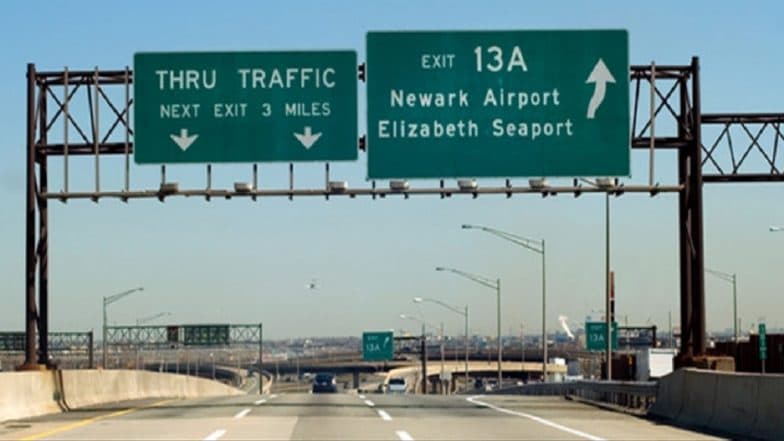 After the UK, flights were grounded at one of U.S.'s busiest airport due to multiple drone sightings near the Newark airport on Tuesday. A pilot reported that a drone came as close as within 30feet of his aircraft while he was flying at Teterboro Airport, a private facility near Newark which led officials to ground Newark International flights as a precaution.
The Newark airport in New York is the 11th busiest in the U.S., with 20 million passengers a year. Speaking about drone scare at Newark, the Federal Aviation Authority (FAA) said in a statement: "At approximately 5pm, we received two reports from incoming flights into Newark that a drone was sighted at about 3,500ft above Teterboro, New Jersey.
"At that point, flights arriving into Newark were held for a short duration. Since then, and with no further drone sightings, arrivals have been resumed. However, we still have a ground stop in place at other airports departing for Newark until a backlog of arrivals can be cleared. We expect that to be lifted soon." The FAA said this incident is now being investigated by the police.
Among the airlines flying to Newark, United Airlines released a statement saying that UA flights had suffered some disruption due to the closure but they were working on getting the flights back on schedule. While the CEO of EasyJet, Johan Lundgren, said recent 'drone' incidents were a "wake-up call".
This is the third drone incident in the past month reported at different airports around the world which have led to runway closures causing massive flight schedule disruptions. In the UK, Heathrow and Gatwick airports had to be closed for operations due to drone sightings. Gatwick was the worst hit as flying operations were hit for a period of three days just before Christmas, one of the busiest times for the airport in the year.