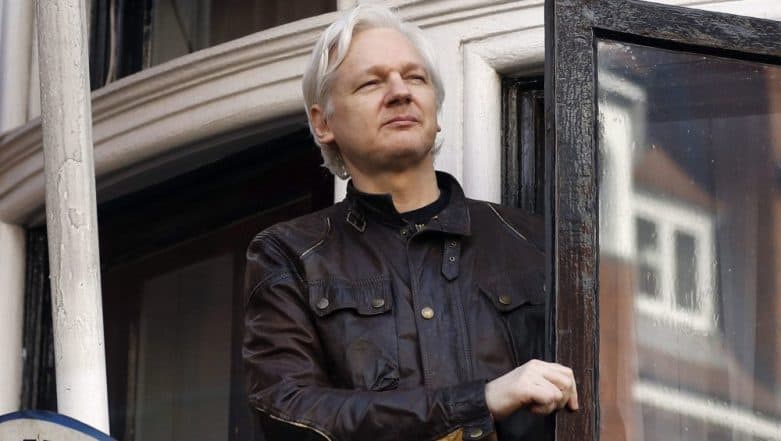 London, June 14: A magisterial court in the United Kingdom, before which WikiLeaks co-founder Julian Assange was produced on Friday via video conference, has set February 2020 for hearing the extradition case against him. The court's decision comes a day after the UK approved the United States' request seeking Assange's extradition.
The 47-year-old Assange is currently in Belmarsh Prison on the outskirts of London serving a 50-week sentence for jumping bail in Britain. He was too ill to appear at a recent hearing appeared before the Westminster Magistrates' Court through video link. Julian Assange to be Extradited to US? UK Home Secretary Sajid Javid Signs Request For Deportation
US officials have made clear their intention to prosecute Assange under the Espionage Act, blaming him for directing WikiLeaks' publication of a huge trove of secret documents that disclosed the names of people who provided confidential information to American and coalition forces in Iraq and Afghanistan.
UK Home Secretary Sajid Javid on Thursday approved the official extradition request sent to the UK by the US Department of Justice.
"Mr Assange was arrested in relation to a provisional extradition request from the United States of America. He is accused of offences including computer misuse and the unauthorised disclosure of national defence information," said the statement issued by the UK Home Office.
"We have received the full extradition request, which has been certified by the Home Secretary. This case is now before the courts and it would be inappropriate to comment further," it added.