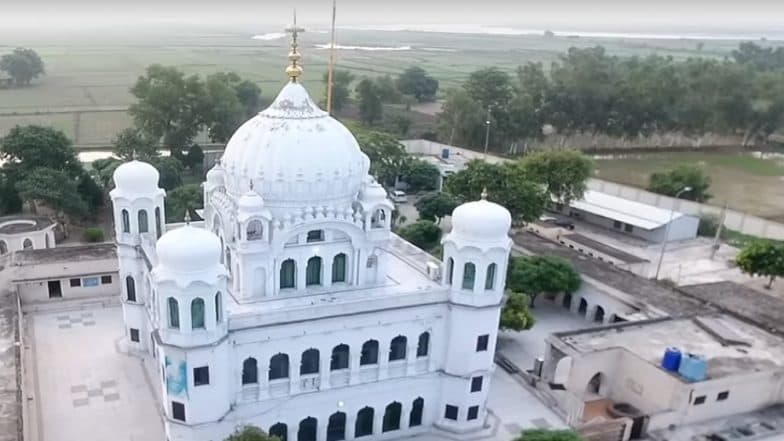 Chandigarh, January 18: While the Kartarpur corridor construction is yet to be initiated on the Indian side, work on the project is underway in full swing across the border. The Pakistan federal government has tasked all agencies involved to expedite the construction, as they aggressively intend to meet the target of inauguration -- ahead of the Guru Nanak Jayanti in November, 2019.
To ensure the project is completed efficiently, the federal government in Pakistan has decided to execute the project itself, rather than delegating responsibility to the Punjab provincial government. The nodal agency for monitoring the corridor construction is Evacuee Trust Property Board (ETPB), which controls temples and gurudwaras in Pakistan. How to Reach Dera Baba Nanak to Visit Kartarpur Sahib Gurudwara in Pakistan From Various Cities of India?
ETPB secretary Tariq Wazir, while speaking to reporters, said Prime Minister Imran Khan is seeking regular updates on the project, and has directed the Board to ensure maximum facilities for the Sikh pilgrims who would be visiting the Kartarpur Sahib shrine from the next year.
Wazir claimed that nearly 35 per cent work on the Pakistan side of the border has already been completed, adding that the project would be finalised by September.
The project has been divided by ETPB in two phases -- first of which would include the refurbishment of Kartarpur Sahib Gurudwara, building of a sarovar, a langar hall and quarter for granthis. The 4.2-km border connecting the India-Pakistan border with the gurdwara will also be developed under phase-I.
In the second-phase, the Pakistan government would work on the sprawling 1,176-acre area around the Gurudwara, where hotels, serais and other facilities for the pilgrims will be developed. "The project is estimated to cost 2-3 billion (in Pakistani rupees)," Wazir was reported as saying.
Meanwhile, the project could not be kicked off so far on the Indian side of the border, as the Centre is yet to approve the construction models proposed by the Capt Amarinder Singh-led government in Punjab. The Chief Minister has also blamed the central government of obstructing his key recommendations, including passport and visa-waiver for the Sikh community.