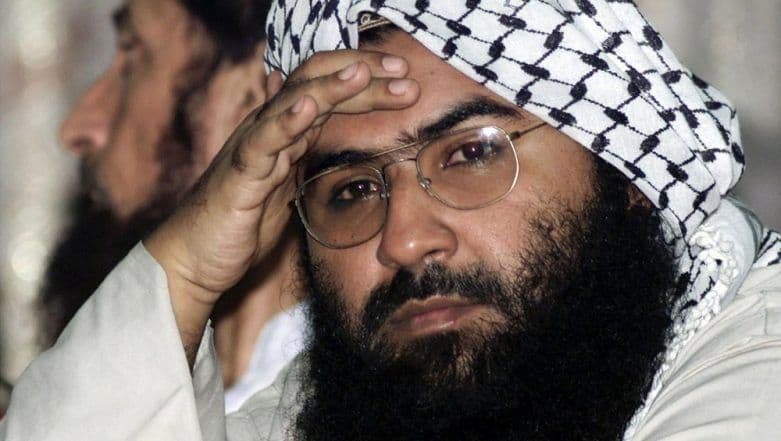 Lahore, March 4: Amid reports claiming that Jaish-e-Mohammed (JeM) chief Masood Azhar has died following prolonged illness, a Minister in Pakistan's Punjab province issued a clarification. "He is alive, Maulana Masood Azhar is alive, we have no information of his death," Fayyaz ul Hassan Chohan told reporters in Lahore.
Chohan's remarks comes in the backdrop of reports which said that Azhar has died while undergoing treatment at the Pakistan Army's base hospital in Rawalpindi. The JeM has, however, issued a statement denying the death of their supremo.
Intelligence officials in India have began gathering information to ascertain whether the Jaish chief is dead, or still undergoing treatment. Officials speaking to news agency PTI said they are not sure whether Azhar is even suffering from renal failure, as alleged in several media reports.
Punjab(Pakistan) Minister Fayyaz ul Hassan Chohan: He is alive, Maulana Masood Azhar is alive, we have no information of his death. #Lahore pic.twitter.com/Z3zNWvBjNe

— ANI (@ANI) March 4, 2019
The 50-year-old Azhar, who was released by the NDA government in 1999 in exchange of hostages of the hijacked Indian Airlines plane IC-814, has been accused of being the mastermind of the 2001 Parliament attack, suicide attack on Jammu and Kashmir state assembly, attack on Pathankot IAF base and the latest Pulwama terror strike.
Jaish terror group's Balakot camp, where training was imparted to recruits to carry out suicide attacks, was targeted by the IAF in an air strike last week, following the Pulwama terror attack in which 40 CRPF personnel were killed.
In an interview to CNN last week, Foreign Minister Shah Mehmood Qureshi earlier admitted that the JeM chief is in Pakistan and is "very unwell", but said the government can act against him only if India presents "solid" and "inalienable" evidence that can stand in a court of law.
(With PTI inputs)