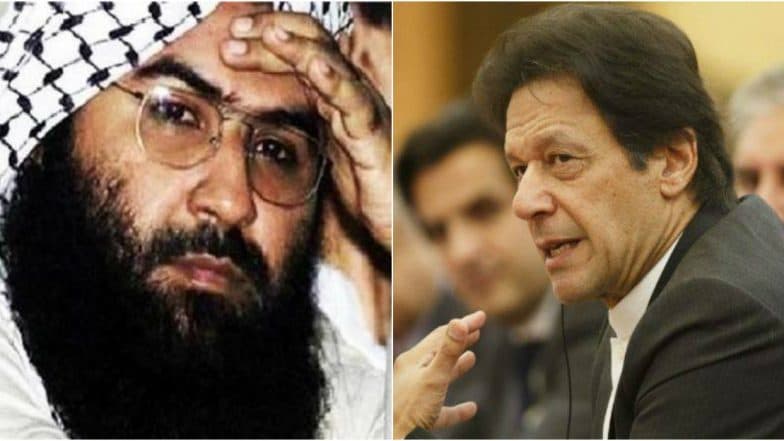 Toronto, March 13: As the United Nations Security Council's 1267 committee will meet on March 13 to decide whether Jaish-e-Mohammed chief Masood Azhar should be listed as an international terrorist, the U.S. is reportedly working behind the scenes to ensure this happens.
The U.S. government is reportedly pressuring China to withdraw its objections to Azhar's listing as a global terrorist as Beijing has been the lone opposition over this issue since 2016. According to a report in The Print, the U.S. is believed to have assured India that it will lobby with China and Pakistan to ensure that Masood Azhar gets designated as a global terrorist.
The U.S. government staff were handed a detailed dossier of Azhar's anti-India activities during Foreign Affairs Secretary Vijay Gokhale's visit to Washington DC. The Trump Administration has since said that Masood Azhar satisfied all the criteria laid down for an individual's designation as a terrorist by the UNSC's 1267 ISIL (Da'esh) and Al Qaeda Sanctions Committee. China has repeatedly blocked Azhar's designation on the basis of lack of criteria.
Along with the U.S, the other members of the UNSC such as France, Russia and the UK are backing India's bid against Masood Azhar. A US Embassy Spokesperson said, "The JeM has been responsible for numerous terrorist attacks and is a threat to regional stability and peace," the spokesperson added, pointing out that the outfit was designated a terrorist group by the UNSC's 1267 committee in October 2001 as an affiliate of the Al Qaeda.
"We will continue to work with the sanctions committee to ensure that the sanctions designation list is updated and accurate…," the spokesperson said. "The United States and China share a mutual interest in achieving regional stability and peace. A failure to designate Azhar would run counter to this goal."
The UN-listed, Pakistan-based terror group Jaish-e-Mohammed claimed responsibility for the February 14 Pulwama attack that had killed 44 CRPF personnel in Jammu and Kashmir.
India's Ministry of External Affairs spokesperson Raveesh Kumar issued a statement a day before the UNSC meet saying, "All members of the UNSC are aware about Jaish-e-Mohammed training camps in Pakistan and about the chief of Jaish-e-Mohammad and his presence in Pakistan. We call upon all members of UNSC to list Masood Azhar as a designated terrorist under 1267 UN Sanctions Committee".