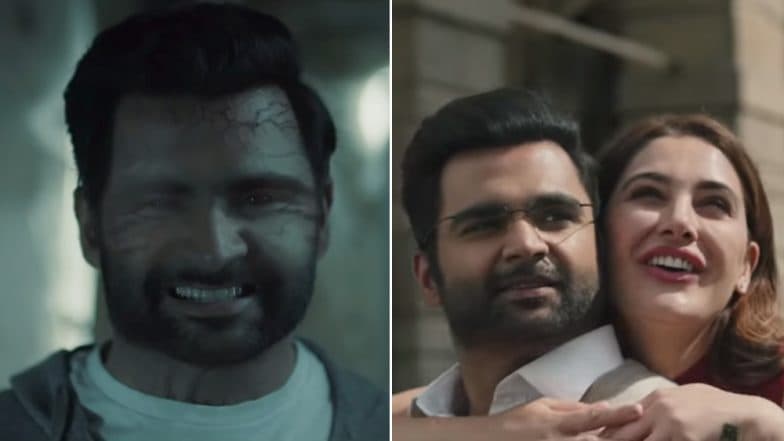 Nargis Fakhri returns to Bollywood after a brief gap for Amavas. A horror thriller, Amavas is directed by Bhushan Patel of Ragini MMS 2 and Alone fame. Famous gutka baron Sachiin Joshi continues his luck as an actor, playing the lead here. Amavas was supposed to come out last month, however, the multiple releases forced it to release on February 8. The movie was in the news when Nargis Fakhri ditched the promotions recently to leave for Dubai. Anyway, we are watching Amavas right now and here's what we have to say about the first half - Amavas Trailer: Nargis Fakhri, Mona Singh and Sachiin Joshi's Horror Film Looks Blah – Watch Video
"Like with the regular brand of horror cinema in Bollywood cinema, Amavas is based around a haunted castle. The machinations of the ghost that haunts the haveli begin with the arrival of an engaged couple. Karan and Ahana come to the former's ancestral mansion to celebrate their second relationship. Karan has a deeply buried secret hidden in the castle. His nightmares return every night with a mysterious spirit stalking him in his sleep. Ahana meanwhile has her own spooky moments, but she is too much of a disbeliever to turncoat the very next day.
The interval arrives when the ghost finally traps Ahana in a secret room, with a hint that she is going to be possessed. There are plenty of jump scares in the film. A couple of them are effective, but they tend to get repetitive and tiresome after some time. It also doesn't help that both the lead actors struggle with their performances. The only thing that keeps our interest is knowing what's the big secret that is linked with Karan and the castle."