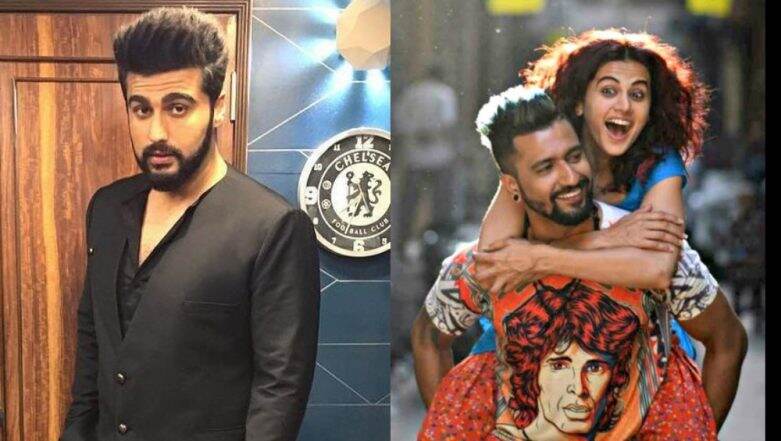 Taapsee Pannu has already delivered a hit, Mulk, earlier this year. Last Friday, her film, Manmarziyaan, directed by Anurag Kashyap, opened in theatres. The movie has managed to garner more controversies than it has managed to mint money. The movie, especially the character the actress plays in the film is being trolled by extremists for being against the culture. Yep, that one again. The latest update on the same is that the internet is not a good place to be right now. Anurag Kashyap Takes a Dig at the Producer for Deleting Scenes in Manmarziyaan – Read Tweets.
Taapsee took to her Twitter handle to opine about the unwarranted cuts the movie had to go through. Then a man with the Twitter handle @kesari84 tried to school her but instead schooled the world on hypocrisy. In his Twitter rant, @kesari84 wrote that he wishes he was Taapsee's father so that he could beat her with a belt and a shoe, to exorcise (I am going literal here) the ghost of acting out of her. Manmarziyaan Box Office: 5 Reasons Why Abhishek Bachchan, Vicky Kaushal, and Taapsee Pannu's Film Is Not Drawing The Crowds Even After Getting Positive Reviews.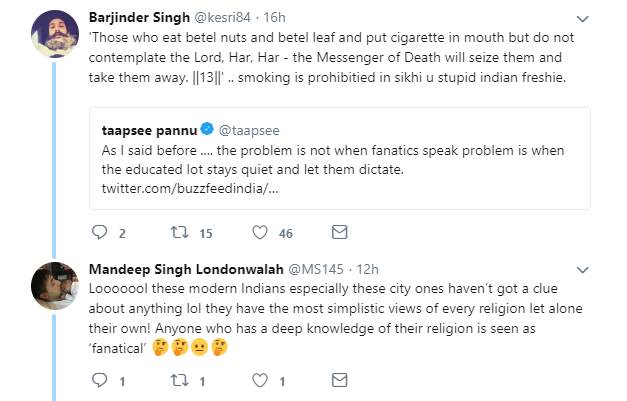 Then came these distasteful tweets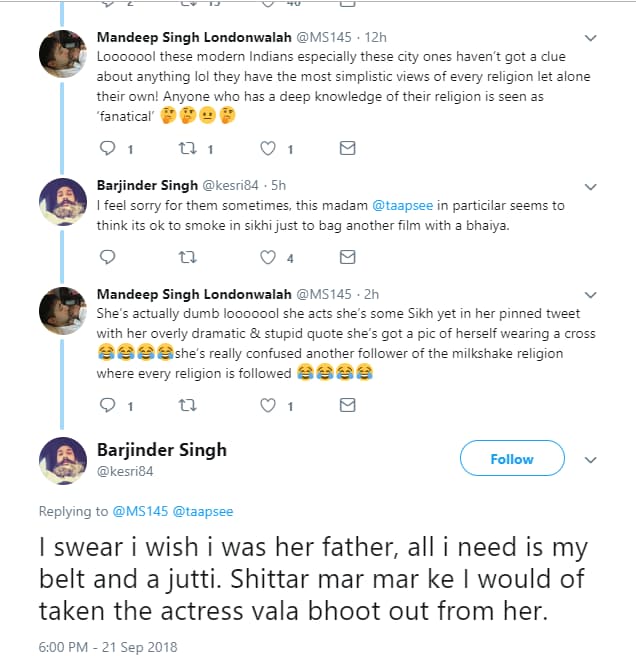 Taapsee's Manmarziyaan co-star Vicky Kaushal was the first one to call the man out on social media. He sarcastically said that the man has made his religion proud by saying those words.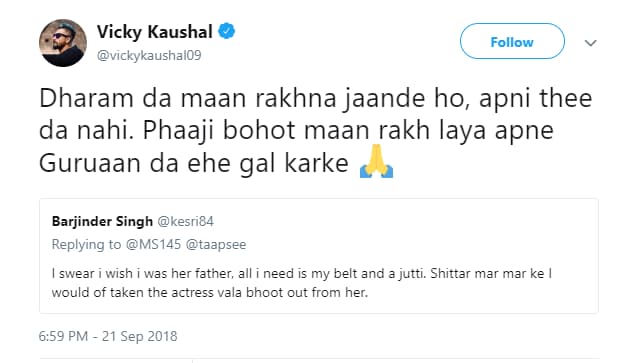 Arjun Kapoor took notice of the tweet and said, "No religion allows violence."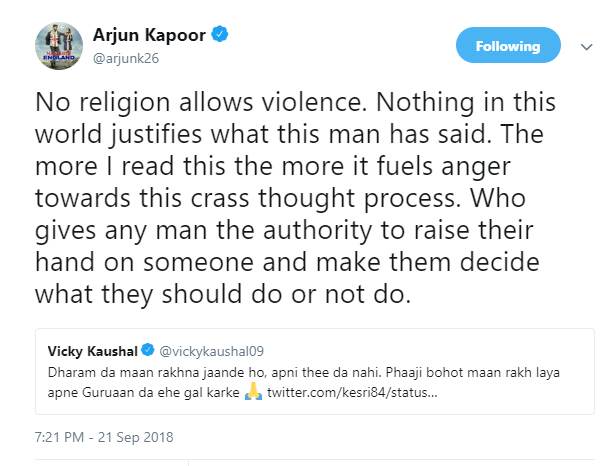 Taapsee also had a response for the man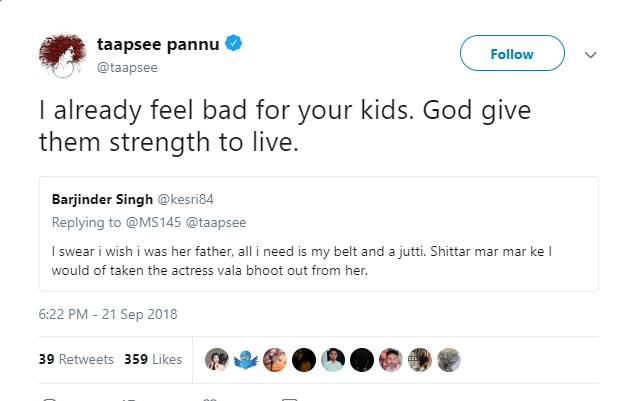 Well, what do we say. It is things like these that make us think it should be mandatory to pass an IQ test, for people wanting to join social media. Social media is not a weapon, it is a responsibility.