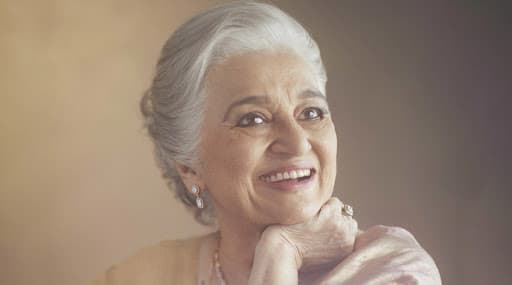 Gen-Z is unaware of some of the stalwarts of the Hindi cinema who made it a much fashionable and lovely place. One of them was Asha Parekh. She was one of the most popular actresses of her time having worked with some of the best directors and hit heroes. But the lady chose to be single all her life and if we go by her recent Verve magazine interview, she is absolutely loving it. She does mention the time when she was in love with a married man who was Aamir Khan's director uncle Nasir Hussain. But she had no interest in pursuing it as it could have led to breaking up his family. Aamir Khan Thought no One Would Like him in Qayamat Se Qayamat Tak
Speaking to the magazine, the yesteryear actress said, "You are hurting somebody, and it gets so much worse if children are involved — they grow up with all sorts of insecurities. If you think your marriage isn't going to work out, don't produce children because you end up muddling their idea of love. I know I admitted to being in love with Nasir Hussain in The Hit Girl, but as much as I loved him, I could never consider breaking up his family and traumatising his children. It was far simpler and satisfying to be on my own."
Now don't just assume that Asha Parekh chose to stay single for him. Her mom, like every other mother, wanted her to get married and she even went for a few arranged meetings. But that made her even more convinced that being with one's ownself is much better.
Recalling one such incident, Parekh informs the magazine, "I did come very close to tying the knot once with a professor from the US. I was visiting him and we were in a cafe at 2 a.m., when he turned to me and nonchalantly said, 'I have a girlfriend and you've come in the way'. It completely caught me off guard. In a way, that was the final straw for me in this whole wedding business."
Asha Parekh is an inspiration for all the ladies out there who choose to be single because the actress believes, "Staying alone was probably one of the best decisions I made." We couldn't agree more!