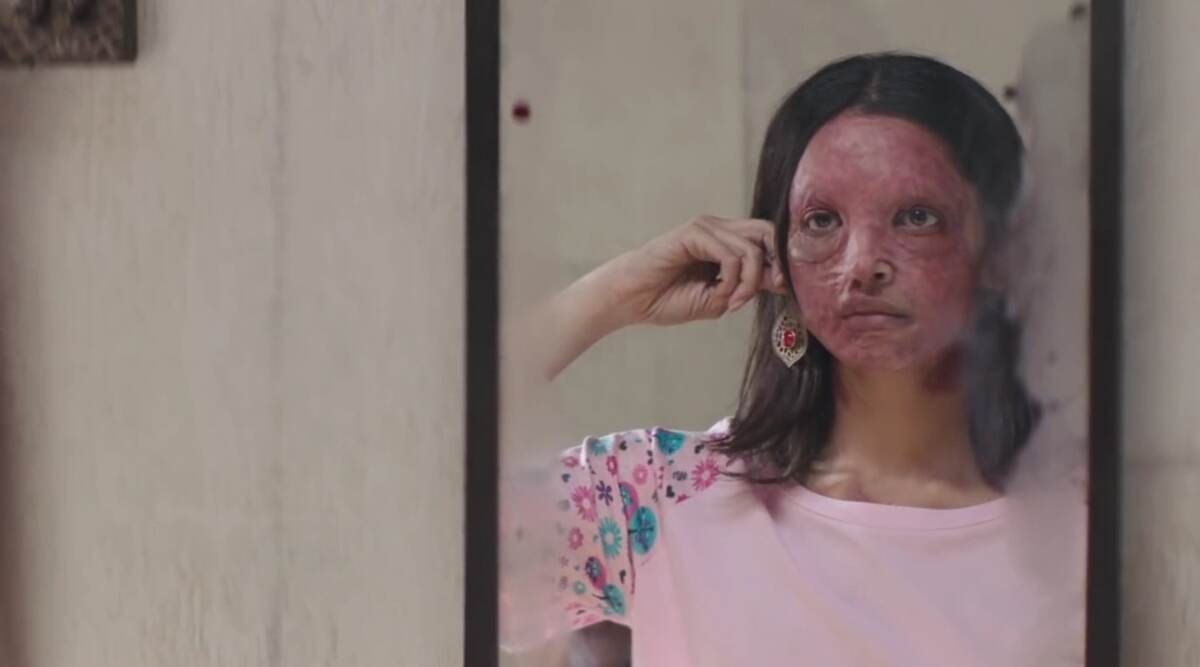 A lot has been happening in Deepika Padukone's life since a few days. Her 10-minute-silent presence at JNU, standing in the solidarity with the students was a noisy affair on social media. While some called it a publicity stunt for her new release Chhapaak, others coined it as a strong decision. Now as the film has hit the screens and has seen lesser collections at the box office than Ajay Devgn's Tanhaji: The Unsung Warrior, the trolls have started another trend. This time it is #DeepikaPRBackfires. Ajay Devgn Speaks Up On JNU Violence As Tanhaji Opens In Theatres, Says 'Wait For Proper Facts To Emerge'.
The film is based on the real life incident of acid attack survivor Laxmi Agarwal and her fight against the evil crime. As much as the trailer of the movie and the film itself, received positive reviews, the flick received a warm response at the box office. Chhapaak earned Rs Rs 4.77 Crore and Tanhaji raked in Rs 15.10 crore on day one.
After a series of other troll sourced hashtags like #BoycottDeepika #BoycottChhapaak and #BlockDeepika, the newly started #DeepikaPRBackfires does not come as a surprise. The film has been receiving substantial amount of hate on the social media, irrespective of what the movie is actually about or whether it is even remotely related to Deepika's political stance.
Disappointed 'Fan' Says 
Im actually not happy as Chhapaak isnt doing good because this movie is based on the most evil part of our society which is acid attack.

I wanted it to be super duper hit so that it reaches everywhere. But @deepikapadukone stupidity has defeated all of us 😔😔#DeepikaPRBackfires

— Dr. Gaindaswamy (B.D.S,M) 🗯️ (@GaindaSwamy) January 11, 2020
SRK Dragged!
Shah Rukh Khan gave Intolerance Statement

Fan- Flop

Zero- Flop

Jab Harry Met Sejal-Flop

Dear Zindagi-Flop

Deepika went to JNU stood with Tukde tukde gang.

Chappak : Flop

Lesson for Bollywood supporters going against Nationalism. #DeepikaPRBackfires#DeepikaPRBackfires

— Nisha Jha (@IndiaNisha18) January 11, 2020
Expert's Opinion?
Dear @deepikapadukone by lending ur support to #TukdeTukdeGang & #UrbanNaxals in academia,u hv hereby ended ur successful career disgracefully

Lesson for actors like u who forget that in this era of civilizational Renaissance&patriotism,Leftist hv no place😊

— Shailendra Tiwari (@sheelu2006) January 11, 2020
Troll Mentions 'Khilji Lover' Ranveer...What Even?
#DeepikaPRBackfires @deepikapadukone Beginning of the end. You and khilji lover @RanveerOfficial , who thus indirectly loved the disgusting atrocities Mughals committed on Hindus, will soon see how irrelevant you become.

This country loved you, and you betrayed it! 👎🏽🖕🏽

— Adi (@Adidev98) January 11, 2020
Screenshot Saga Continues...
First Day collection

Tanhaji- 16 crores

Chhapaak- 4.75 Crores

Second day looks even worse for Chhapaak. Compare the bookings and number of shows.

This is a lesson for all stars doing PR stunts before release. Not even Congress supporters watching 🤣#DeepikaPRBackfires pic.twitter.com/7aVrxjf0ZC

— Ankur Singh (@iAnkurSingh) January 11, 2020
Deepika did not say a word at the university and neither did she comment on the same while she was seen at the special screening of Chhapaak. Not to forget, there is also a lot of love that the film and the portrayal of the theme is receiving on the same social media platforms. Chhapaak also stars Vikrant Massey and is directed by Meghna Gulzar.