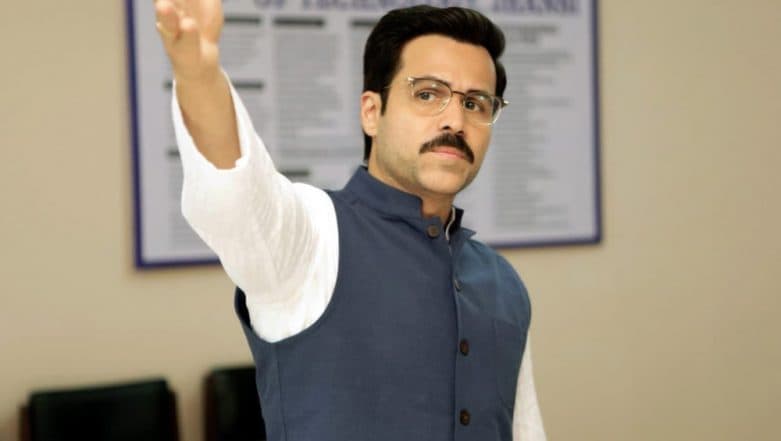 Emraan Hashmi is all set to expose the dark side of our education system. How education mafias, so to speak, are duping helpless parents. How exams are rigged by the influentials in the domain to guarantee a seat for the undeserving, Hashmi's forthcoming film Cheat India, will tell it all in the most striking and realistic way.
There's a new angle emerging from the recent happenings ever since the movie is rescheduled for January 18th release. Yes, the morning after the explosive Cheat India conference which Aaditya Thackeray had attended, he tweeted a news report about the State Education Minister, Vinod Tawde, ordering the arrest of an unsuspecting student for recording a live interacting on his mobile phone. It's Official! Emraan Hashmi's Cheat India to Release on January 18; Avoids Clash With Thackeray Biopic and Kangana Ranaut's Manikarnika
While Tawde denied ordering the arrest, the controversy became bigger, when Emraan Hashmi, concurring with Thackeray, tweeted, "This is #CheatIndia". A social media conversation between the friends followed and in no time the matter was trending.
Taking a cue from this, Emraan has now called upon the Union Education Minister, Prakash Javdekar, in a tweet, requesting for time to meet him in Delhi this week. His keenly anticipated film, releasing on January 18, has been making noises in the right circles for unabashedly showcasing the malpractices in the education sector.
Emraan also gave his take on the issue which is so disturbing  "There has been a sharp rise in student suicides. The frequent news about leaked papers, fake degrees, re-exams, outdated syllabi, etc. is deeply concerning. The country's parents and students are both cheating and being cheated. I would appreciate an audience with the Hon'ble Minister to discuss the issues and see how we can make a difference."