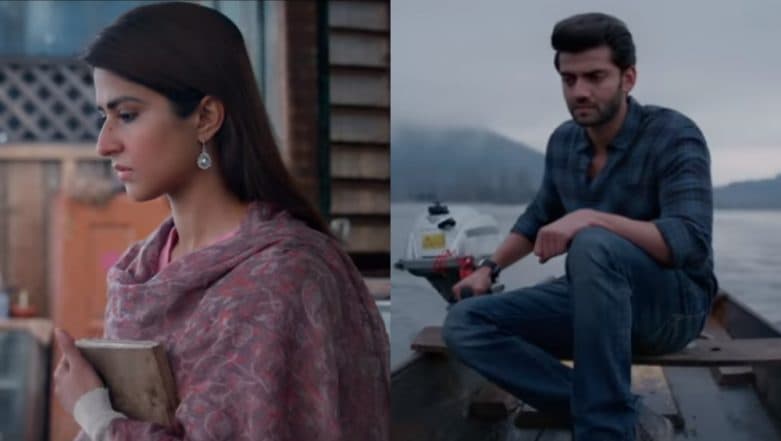 The first song from the upcoming film, Notebook, is out now. And things are looking so good from here on. The movie, featuring new actors Pranutan Bahl and Zaheer Iqbal, introduced its trailer last week. The chatter around the movie is only going to increase with the release of the romantic ditty titled "Nai Lagda". The song has been composed by Vishal Mishra and he should prepare to start trending on music charts. He also croons the number, with utmost perfection. Asees Kaur has also been credited as the singer but her part doesn't play in the music video release on YouTube.
Truth be told, I feared this one would be another remake, owing to the song's shared title with another popular number. But, thankfully, this one is a fresh one and not a remake. That factor alone, propels this song higher on my list of favourite. To add to that, "Nai Lagda" is earnestly melodious. I have a feeling, I am listening to this one on loop for the rest of the week. Notebook Trailer: Salman Khan's Production Featuring Zaheer Iqbal and Pranutan Bahl Gets Positive Reactions from Viewers – Read Tweets.
The lyrics by Akshay Tripathi are poetic and go perfectly with the vibe of the "Nai Lagda". The amalgamation of guitar riffs with the tabla is pure and gives the song an edge. The change in the texture of his voice as Vishal sings different notes is impressive and refreshing. 10/10, to this number.
Check out "Nai Lagda" from Notebook here:
Notebook tells the story of two teachers, played by Pranutan and Zaheer, who fall in love with each other without ever having met each other. They leave behind notes for each other in a shared 'notebook' while teaching in a school at different times. Notebook, backed by Salman Khan Film, is set to release on March 29. Looking forward.