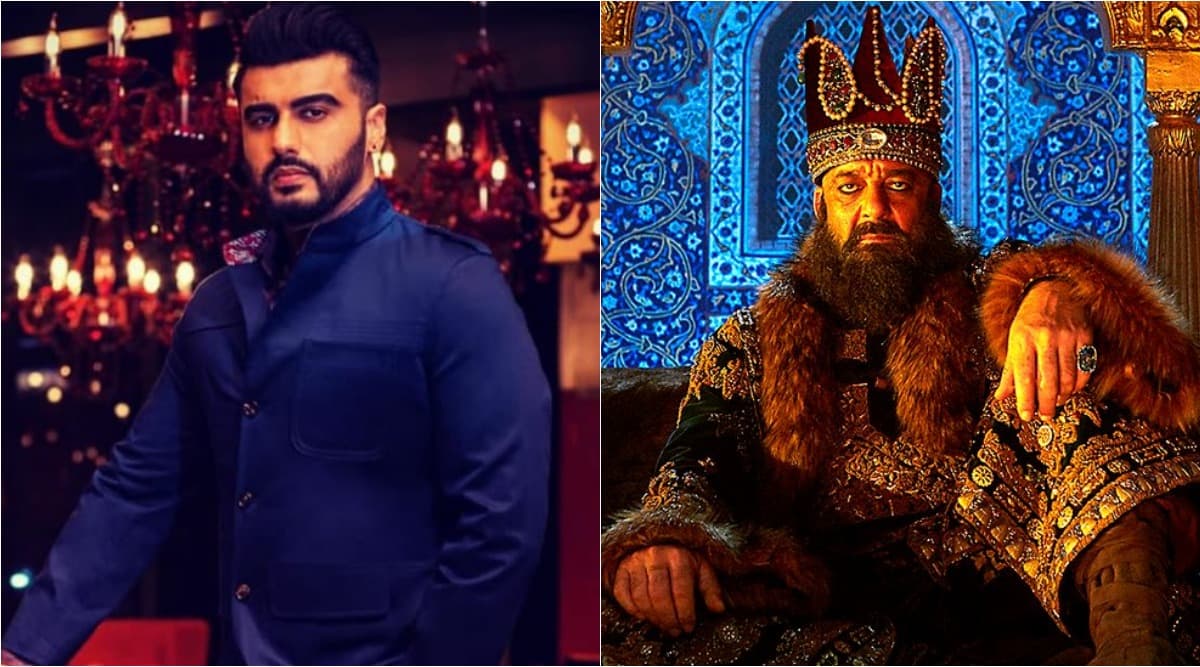 Arjun Kapoor and Sanjay Dutt are coming together for the historical drama, Panipat. Directed by Ashutosh Gowariker, Arjun would be seen playing the role of Commander-in-Chief of the Maratha Army - Sadashiv Rao Bhau and Sanjay as the founder of the Durrani Empire - Ahmad Shah Abdali. Based on the Third Battle of Panipat, the trailer did show a glimpse of these two characters powerful avatars. It is the first time that Kapoor and Dutt would be sharing screen space, and fans are already impressed with their strong, fierce roles. In an interview to a leading daily when Arjun was asked about his working with Sanjay Dutt in Panipat, he had something interesting to share. Here's How Arjun Kapoor Transformed into the Role of Maratha Warrior Sadashiv Rao Bhau for Panipat (Watch Video).
Arjun Kapoor told BT, "The thought of facing Sanjay Dutt in the film was intimidating. I was nervous and excited. Sanju sir disarms you with his charm and normalcy. He has a larger-than-life personality, but he is a chilled-out guy. He is a man and a child at the same time. We spoke about so many things during the shoot. He called me home once to have a meal and told me he was happy that I was doing action films. Both Sanju sir and I lost our mothers before the release of our first film. Tragedy connects you in a unique way. We never spoke about it, but I have seen his biopic, Sanju, and I cried while watching it. When "Kar Har Maidaan Fateh" was playing, I realised that I am not the only one in this world who has had to deal with things. There is someone who has gone through worse." Panipat Song Sapna Hai Sach Hai: Arjun Kapoor and Kriti Sanon Look Too Good in This Traditional Maharashtrian Wedding Track (Watch Video).
Watch The Trailer Of Panipat Below:
Panipat also features Kriti Sanon in the lead; she'd be essaying the role of Parvati Bai. Panipat produced under the banner of Ashutosh Gowariker Productions and Vision World Films is all set to be released on December 6.