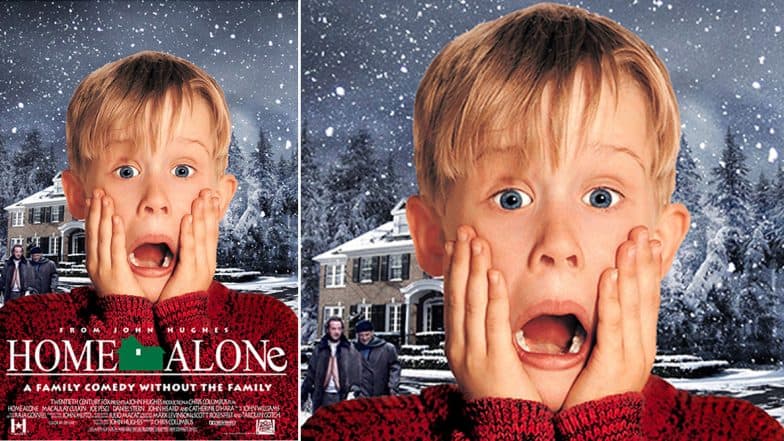 Children's Day 2019 is around the corner and it's time to get the kids' movies lists out. There is something innately beautiful about watching kids get lost in the mesmerising world of cinema. Whether it is the old school simple stories like Cinderella, Snow White and A Christmas Carol or the more recent animated sagas like Finding Nemo, Minions and others that bring out the child in all of us. Kids these days have an array of choices when it comes to the best children's movies to enjoy. Now seems like a great time to update your list with top children's movie options that are bound to keep your kids entertained on Children's Day. Children's Day 2019 Date and Significance: Know History of the Day Also Known As Bal Divas and Nehru Jayanti.
Every year, November 14, the birthday of India's first Prime Minister Pandit Jawaharlal Nehru, is celebrated as Children's Day. From organising special events and performances at schools to planning a small treat at home, people go above and beyond to celebrate this significant day. Pandit Nehru's affinity towards kids has led us all to celebrate his birthday by celebrating the sheer innocence and enthusiasm that kids encompass. As we prepare to celebrate this beautiful day, here are the 5 all-time best English children's films that you need to watch with your kids!
The Jungle Book
Whether you enjoy the classic cartoon version of this movie or the more recent live-action recreation, The Jungle Book is a movie that never falls short of entertainment.
From the mesmerising wonders of the jungle that keep children enthralled to the heart-warming story that is bound to move the slightly older group, this movie is the perfect watch for every family!
Finding Nemo / Finding Dory
Whether you enjoy a good animation film or fall in love with the beautiful stories that fill your heart, Finding Nemo is a classic that you are bound to enjoy with your kids.
What's more, you can easily turn this movie into a binge or series, by following it up with the recently released sequel - Finding Dory and finish the night with some ice cream that your kids enjoy! Doesn't that sound like the perfect movie night?
Minions
This is one of those few things that you can love or hate, but cannot ignore. Minions are truly taking over the business and if you have a toddler who loves this yellow fluffy ball of happiness, then this is the perfect film for you!
With multiple options like Despicable Me, Despicable Me 2 and of course the Minion movie, they are all bound to make your little one fill with glee!
Home Alone
Well, this classic is as much for the parents as the kids! This fun-filled movie series is bound to tickle your funny bone, especially the first two parts of the franchise!
From the sheer smartness of the kids who are locked alone during Christmas, to the brilliant storyline of the parents who struggle to make sure that their kid is safe, there are various elements that make the Home Alone series stand out. While the movies do come with a risk of your kids exploring their mischievous side, it is truly worth it!
The New Age Disney Films
Okay, this is not the name of a movie, but when it comes to Disney, naming just one movie does not work. You either go all out or know nothing about it at all! While the Disney classics like Snow White, The Little Mermaid and others are still reliable, the new age Disney movies are breaking the barriers and bringing out stories that are soulful and enjoyable at the same time!
From the adventures of Elsa and Anna in Frozen or Moana and of course the Live Action version of everything from The Lion King to Beauty and the Beast and Aladdin, there are various Disney movies that your kids need to see right away!
While these are just some of our favourites, the options are truly endless. With superhit Bollywood flicks like Krissh and Mr India that are ever-entertaining and an array of Hollywood classics like Home Alone series (seriously we just mean the first two parts), Baby's Day Out, The Wizard of Oz and more, taking your kids down a memory lane by enjoying one of these all-time favourites is a great way of starting your Children's Day celebration with the perfect bang!