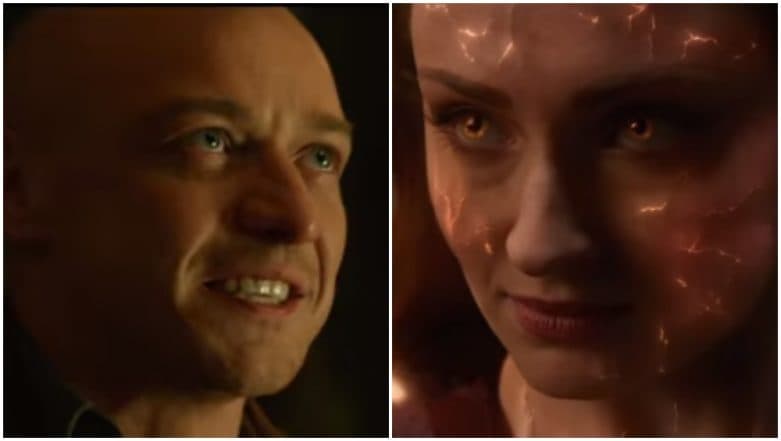 Sophie Turner's Sansa Stark may be on your mind currently, given that the HBO series Game of Thrones is currently in its final season but the actress is all set for her big Hollywood release post the series wraps up. Dark Phoenix stars Turner in the role of the popular X-Men character Jean Grey. The latest X-Men: Dark Phoenix trailer shows Sophie Turner's Jean get onto a darker side. The new trailer shows us how Jean is hit by a cosmic force during one of their difficult missions. This transforms her into becoming one of the strongest mutants ever.
This happens during a mission in space to help NASA out by rescuing some stranded astronauts. While Jean is trying to understand and control her newfound powers, it is Jessica Chastain's antagonist, Shi'ar who lures Jean to the dark side. One of the biggest highlights of the new trailer is when Jean asks "Are you threatening me?" and Magneto (Michael Fassbender) gives an affirmative response, after which Jean manages to break his helmet saying, "That would be a bad idea." This time again, the mutants choose sides between Charles and Magneto (Michael Fassbender) as they disagree on whether to save or kill the Phoenix. X-Men Dark Phoenix Trailer 3: Sophie Turner and Jennifer Lawrence's Superhero Movie Looks Interesting, FINALLY! -  Watch Video. 
Watch the new trailer here:
This is the fourth movie featuring the younger generation of the X-Men cast including Jennifer Lawrence (Mystique), Nicholas Hoult (Beast), Alexandra Shipp (Storm) and Tye Sheridan (Cyclops)
Dark Phoenix is all set to hit the screens on June 5. It will be interesting to see if the film performs better than their last outing. We have heard that this maybe the last time we see Jenifer Lawrence as Mystique in the X-Men franchise as her character is expected to die in this film. All we can say is, brace yourselves this June as Sophie Tuner is all set to impress us with her powers.