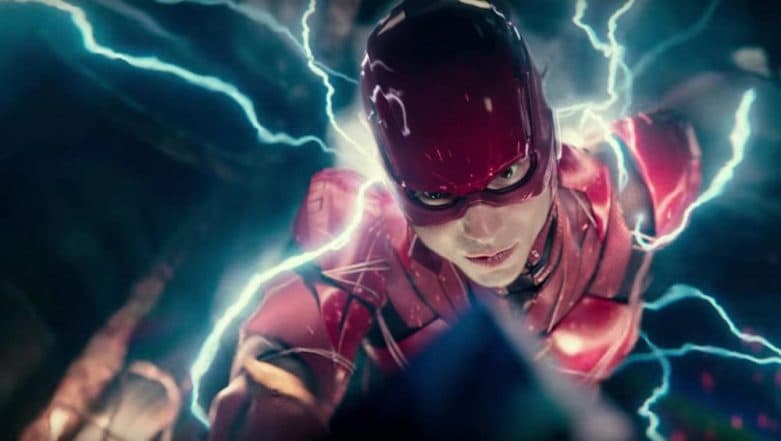 Ezra Miller plans to take matters in his own hands to pen down a script more dark for the upcoming DC Comics' standalone Flash movie. The actor, who first took on the role of the scarlet speedster thanks to Zack Snyder, is currently working on the script for a standalone Flash movie which won't be all fun but have a darker theme. And for the same, Miller has joined hands with acclaimed comics author Grant Morrison. This move has been taken by Miller despite Warner Bros' hiring two writers!
As per the report on Hollywood Reporter, Ezra will be involving himself in the project not just as the actor who plays the superhero but also as a writer. Unhappy with the fun and jovial take on the superhero by writers John Francis Daley and Jonathan Goldstein, Ezra has teamed up with Grant Morrison to pen the project with a darker theme. Both the sides have been respectively working on their materials, one light-hearted and the other austere and dark. There's a catch to this situation though. In case, Miller's script gets a rejection from Warner Bros, the actor might most probably quit playing Flash! The report further adds that the writers will be submitting their draft to the production house this week.
Flash in comics
Be sure to read ALL-NEW thrilling adventures in THE FLASH GIANT #2, SWAMP THING GIANT #2, and TITANS GIANT #2! Available TODAY, only at @walmart. pic.twitter.com/fsPUzW8O5w

— DC (@DCComics) March 17, 2019
After debacles with serious content in Man of Steel, Batman vs Superman: Dawn of Justice and Suicide Squad to name a few, Warner Bros took a leaf out of Marvel's way of functioning. And it seems to have worked wonders with Aquaman. The standalone superhero film released in December and managed to gross billions and even become a super hit.
Similar buzz has been noticed on Shazam! too where the superhero is being his goofy and funny self. After reviving their spot enough to compete with MCU, will WB take a chance with a darker Flash? Flash is known to be a fun superhero even in the comics. So how does Miller plan to add shades of dark to the script? Let's hope he doesn't walk out of the project!