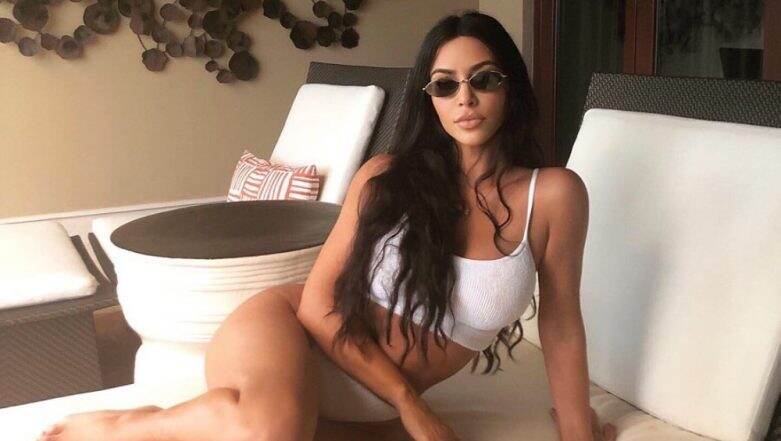 Kim Kardashian is getting real about her weight issues and how she is not totally immune to the horrible comments of the haters. In a recent interview with the Wall Street Journal magazine, the reality TV star spoke about how the scrutiny of weight gain during her pregnancies broke her. Met Gala 2019: Kim Kardashian's Nude Dress Wins the Internet, But Her Nature-Defying Teeny Tiny Waist Doesn't
"It changed my body, my skin," she said, looking back at the time. "All I have to do is type Kim and Shamu." She also revealed that after she would see the side-by-side comparisons, Kardashian said that the hatred "really changed my security." She added, "It broke my soul for a while." Despite not wanting to admit or post about her psoriasis or cellulite, Kim K thought it is necessary that she address the subjects. Kim Kardashian West Shares A Picture Sporting A Gorgeous White Victoria's Secret Lingerie Along With Angel Wings And It's Everything!
"I'll never be a person who says it's a more positive thing if I show my cellulite," she said. "The feeling when I had to wear that corset, [the shapewear], is not that. It's the second skin that makes me feel comfortable and cozy and all smoothed." Kim also addressed all the rumours surrounding her having undergone a surgery to remove her ribs so she can fit into the Thierry Mugler dress for this year's Met Gala. "I don't even know if that's possible," she said. Kim Kardashian and Kanye West Welcome Fourth Baby: Twitterati Come Up With Hilarious Suggestions for Their Son's Name
The KKW Beauty head also spoke about the controversy surrounding the name for her shapewear, Kimono and how she had to change the name following cultural appropriation claims. "You would think we would have obviously thought it through a little bit deeper," she said, "I'm the first person to say, OK, of course, I can't believe we didn't think of this. I obviously had really innocent intentions. But, let's listen. And I want to really listen. And I want to really take it all in."