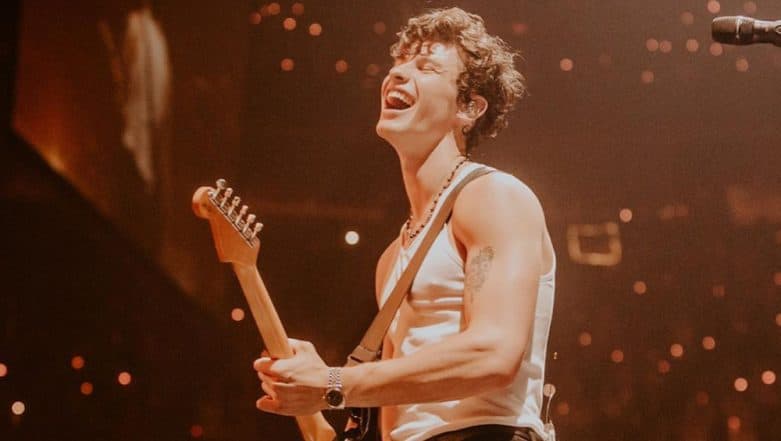 Shawn Mendes has apologised for his racist past after some of his objectable tweets resurfaced on Twitter. Another celebrity "exposed" for racist tweets in the past. Shawn received backlash for the way he handled the situation when his fans brought this up. Camila Cabello's boo is in trouble for saying the n-word and comparing a race of women from others. He also called himself black and called his hair afro when it was a little frizzier than usual. People are now demanding to cancel Shawn Mendes. While Camila can't stop gushing over Shawn, people are mad at him for not replying or addressing his past. Camila Cabello and Shawn Mendes Take Their PDA to the VMAs and Twitter Is Done with Them!
Shawn Mendes' past is here to haunt him and his "Senorita" success. While people believe Camila Cabello and Shawn Mendes are nothing but a mere PR stunt, the surfacing of old tweets might create some problems for him. His old tweets include, "A regular day with mah n*gger Kareem" and  "Light skin girls >>". His initial reaction was to tell fans to "move on" when people started questioning him about this. He finally gave a detailed explanation in a fan meet and greet. Camila Cabello and Shawn Mendes Can't Stop Kissing; Her Ex Matthew Hussey Makes Video on 'Pain' and Moving On.
Shawn Mendes' Meet and Greet Where He Addressed the Racist Tweets
Fan asks Shawn Mendes why he hasn't addressed old racially insensitive posts:

"A lot of things I think need to be moved on from, but also I had friends when I was like 14 who would take my phone and post things of them and they thought it was funny...I apologize for everything." pic.twitter.com/lP49WUzmXi

— Pop Crave (@PopCrave) August 20, 2019
He also posted an apology on Twitter, in a note format. Classic celebrity style.
Shawn Mendes' Apology
— Shawn Mendes (@ShawnMendes) August 24, 2019
People have also been annoyed with Shawn Mendes after he took his PDA with Camila Cabello to the VMAs. Ever since the two started dating, they have been spotted kissing everywhere they go and now internet just wants their song to shoot to number one on the top 100 list so they can stop this. Things have now started to backfire on Shawn.