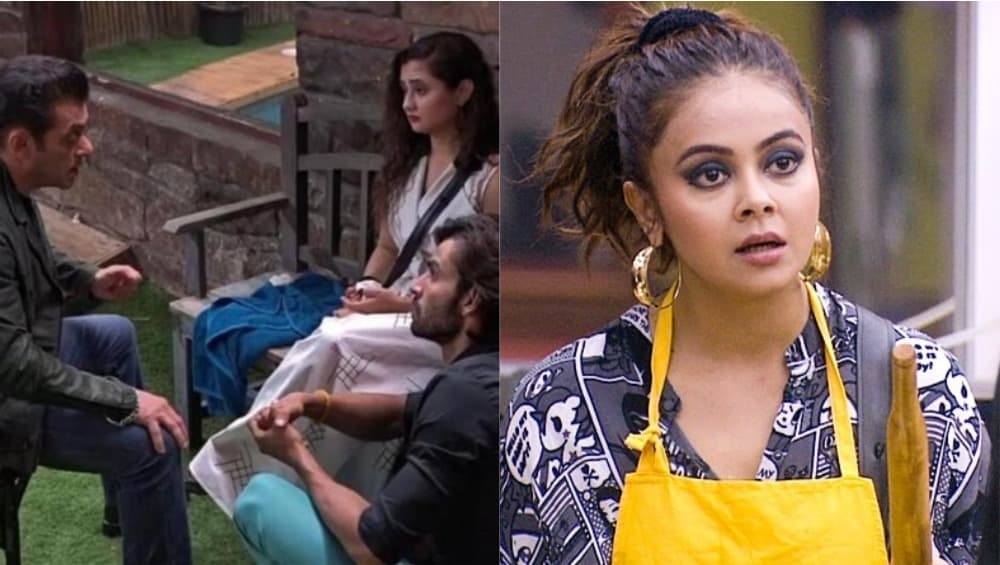 TV actress Devoleena Bhattacharjee was a contestant on Bigg Boss 13. However, due to her back injury, she called it quits from the show. Her fans were hoping to see her back in the house, but doctors have clearly advised her not to take any stress, and therefore we won't get to see Devoleena on Bigg Boss 13 anymore. While she is outside the house, Devoleena has been watching the show every day and giving her opinions on the behaviour of the contestants. In an interview with ETimes recently, Devoleena said that Rashami Desai was playing strongly until her boyfriend, Arhaan Khan entered the house. Devoleena and Rashami shared a great bond with each other while they were in the house together. Now Devoleena thinks that Arhaan spoiled Rashami's game and she should end their relationship soon.
If you have been watching Bigg Boss 13, you will remember that host Salman Khan had announced on national television that Arhaan had a child and he had hidden this from Rashami. Rashami still chose to let the bygones be bygones and even confessed her feelings for Arhaan. On this, Devoleena said, "I don't think it was wrong as Salman sir was just trying to save her from further embarrassment on national television. I think it was the right time for the truth when Salman sir revealed Arhaan's past." Bigg Boss 13: Paras Chhabra Openly Talks About Wearing A Hair Patch, Reveals Why He Lost His Hair.
Devoleena wants Rashami to break up with Arhaan and gives a reason why she should do this as soon as possible. "I don't think she needs to give time to Arhaan and her relationship; she needs to end it. It is going to be emotionally very tough in the future. I know it gets tough because you get attached to the person when you are in a relationship. But aage jaake pachtane se accha she should end now. When a person lies to you and you forgive him, he takes you for granted and one thing leads to another. Arhaan has kept her in the dark for so long, there's no point in giving him another chance. Then you get trapped in that relationship and there is no way out. Rashami doesn't need to think even one per cent over it. It will be tough, but time will heal everything," Bhattacharjee was further quoted. Do you agree with Devoleena? Let us know by tweeting to us @LatestLY.