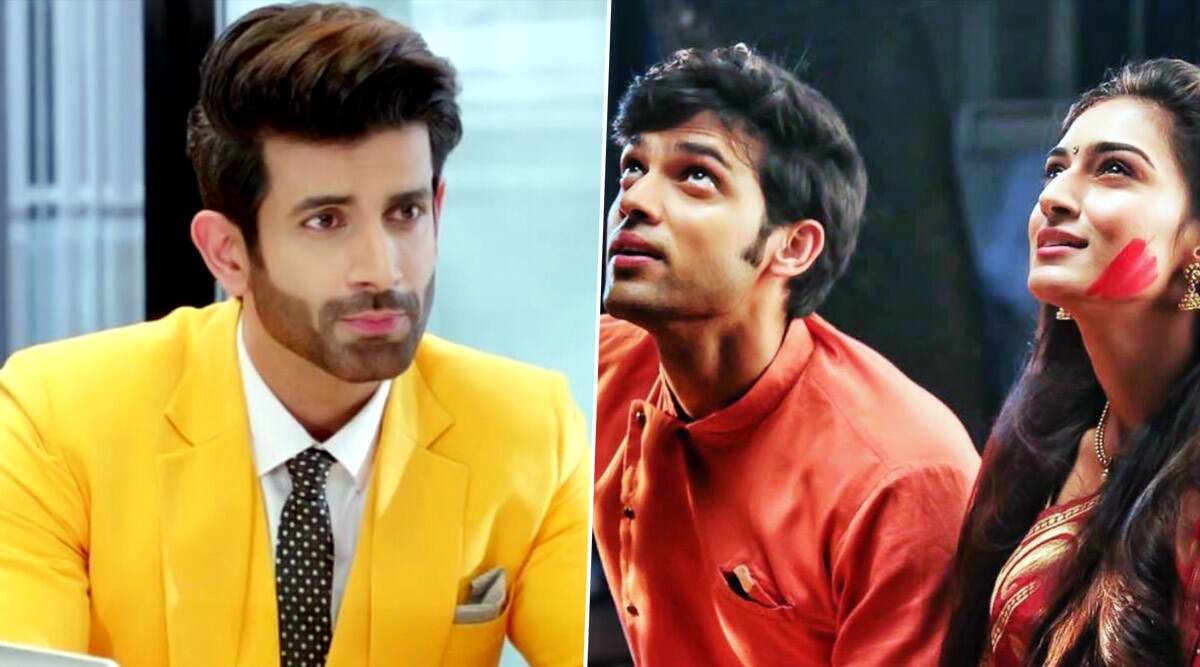 In yesterday's episode of Kasautii Zindagii Kay 2, we see Sonalika taunts Prerna and makes a shocking declaration about Anurag's memory loss. Anurag gets a vivid flashback of holding Prerna's hand. In tonight's episode, we see the rituals of Prerna (Erica Fernandes) and Viraj's tilak ceremony comes to an end and Veena purposely tells Anurag (Parth Samthaan) to feed sweets to the couple. Sonalika is happy to see the melodrama. Sonalika congrats them and tells them to dance together. Prerna tells she cannot but Viraj tells that he knows she is pregnant and he will take care of it. Viraj holds Prerna's hand and dances with her slowly. Anurag feels uncomfortable seeing them dance together. Kasautii Zindagii Kay 2 January 8, 2020 Written Update Full Episode: Sonalika Makes A Shocking Revelation About Anurag's Memory Loss, He Remembers Holding Prerna's Hand
Anurag sees Anupam and tells him that he has feelings for Prerna and also tells him that he is confused about why he feels for her. Anurag tells Anupam that it is affecting him and he is not able to see Viraj and Prerna together. Shivani overhears them and is happy that Anurag still has feelings for Prerna. Shivani goes to tell Prerna about this. Anupam tells Anurag that he and Prerna were close to each other before and that they shared a strong bond with each other long before. Nivedita comes and takes Anupam from there and later berates him for telling about his past to Anurag. Nivedita tells Anupam that she will not allow him to ruin Anurag's life.
As Shivani goes to meet Prerna, she dashes with Sonalika (Aamna Sharif) and tells her that Anurag still has feelings for Prerna. Shivani tells Sonalika that the truth will come out soon and she will be unmasked. Anurag comes to Prerna and asks her to dance with him. Prerna happily agrees and dances with, leaving Sonalika furious. Prerna asks Anurag does he want to ask her something? Anurag tells about his dream to Prerna. Anurag tells Prerna that he could clearly see in his dreams that the girl was Prerna. Anurag and Prerna dance together. Kasautii Zindagii Kay 2 January 7, 2020 Written Update Full Episode: Sonalika Sees Anurag Coming Out of Prerna's Room and Gets Disturbed
Seeing Prerna and Anurag dance together Viraj tells Veena that they have a strong bond with each other. Veena tells him that they are childhood friends. Anurag gets vivid flashbacks from his past.
In the precap, Anurag faints in the tilak function. Prerna and everyone take him to the hospital where the doctors give them the good news that Anurag's memory will be soon be regained.