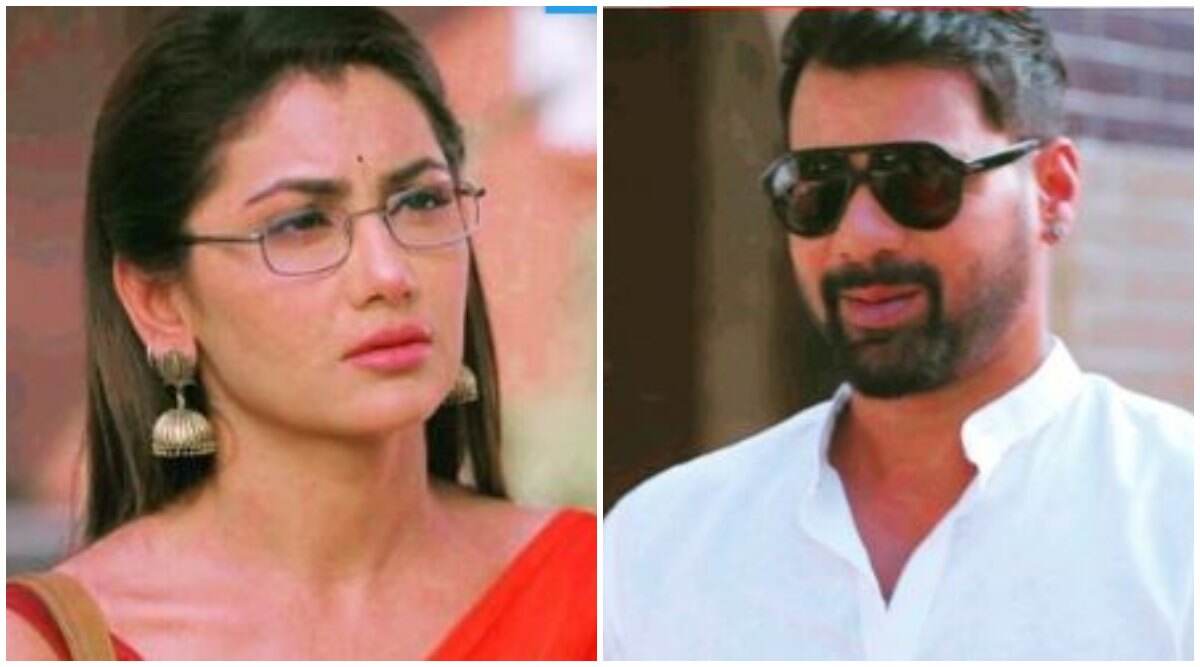 In tonight's episode of Kumkum Bhagya, we see Disha coming back to Pragya's home with a saree for the evening party that she wants her to attend. Saritaji is shocked to see how quickly Disha managed to shop for Pragya and return. On being probed Disha reveals how she had already made the purchase and the saree was in her car, however, she also knew that Pragya would try and excuse herself with a lame excuse and hence she tricked her. Saritaji is happy to see how well Disha knows and understands Pragya. Disha tells how Pragya (Sriti Jha) is more than a sister to her despite them not being blood relatives. Kumkum Bhagya November 22, 2019 Written Update Full Episode: Pragya Finds out That Priyanka is Alive
Abhi (Shabir Ahluwalia) on the other hand is super stressed and is talking to the cops, trying to find out about Priyanka. Vikram walks in to see that Abhi is stressed. When he probes his rockstar friend refuses to divulge details. Vikram then tells Abhi how he overheard Alia and Purab fight and he feels that someone needs to intervene. A helpless Abhi relates their situation to his own and feels that Pragya is creating distance between them because of Rishi.
Priyanka shares a picture of her and Abhishek Prem Mehra with journalist Omi to create news about her disappearance. Ranbir and Aryan reach the principal's house to steal the question papers for their friend Dheeraj. Prachi and Shahana see their vehicle there and are surprised. Aryan tells something to Ranbir that reminds him of Prachi. He asks Aryan to stop hanging out with Prachi as he seems heavily influenced by her. Shahana calls Aryan to find out what's going on and he lies to them. Kumkum Bhagya November 21, 2019 Written Update Full Episode: Abhi is Upset with Pragya, While Priyanka is Furious on Realizing that Rishi is Not Yet Arrested
Priyanka reaches outside Rishi's house and even tries to call him while he's at the market by stealing someone's mobile. Rishi tells her that he knows she's alive and around him. A scared Priyanka leaves the mobile back and rushes to her hotel. She's happy to harass Rishi. Saritaji asks Rishi for help, but he's lost in thoughts and thinks of Priyanka's threat. Saritaji asks him if he's ok, she feels he's tired, so she asks Madhu to help out instead. Saritaji informs him that they're moving back to their old Delhi house.
At the Kohli home, Vikram announces himself as the master of card games while challenging Purab. Pallavi dismisses him and tells that he cheats. Abhi walks in and Vikram's wife continues to rant about her husband. Just then Aalia comes and asks Purab to join her for the party. He's upset and tells her he's not interested. He even asks her to consult him before agreeing to attend such dos together. Abhi asks Aalia to chill, Puran blasts her and finally agrees to come with them. An upset Aalia decides to go ahead and asks Abhi and Purab to come together.
In the next episode, Ranbir and Aryan break into the principal's home, while Saritaji tells Rishi that Prachi and Shahana have run away from their house.