Sex Education Season 4 Review: I never thought I would become such a fervent fan of a show like Sex Education. Don't get me wrong, but after the disappointment that was 13 Reasons Why, it was difficult to genuinely invest in a young adult series. However, Sex Education turned out to be exceptional. It was genuinely engaging, amusing when necessary, emotionally moving when called for, and remarkably powerful when it aimed to be. The 'Breakfast Club' episode stands as one of the finest episodes I've ever witnessed on television. I have no reservations in admitting that Sex Education, as a show, broadened my horizons as a cisgender person, fostering a deeper understanding and a more inclusive perspective toward evolving gender norms. Sex Education Season 4 Review: Asa Butterfield and Emma Mackey's Finale Show Receives Positive Response From Critics.
Above all, Sex Education possessed a big heart, crafting storylines that deeply connected viewers with all the characters, whether major or minor. I ardently supported Otis (Asa Butterfield) and Maeve (Emma Mackey) ending up together, until the writers introduced the rather unlikely pairing of Otis and Ruby (Mimi Keene), leaving me in a state of shipper confusion.
It pains me to say that Sex Education should have concluded with season 3, regardless of the unresolved plot threads, the fact that Otis and Maeve only got together to be separated once more, and the major cliffhanger concerning the identity of Jean's newborn baby's father.
Watch the Trailer of Sex Education Season 4:
Not that season 4 is bad, but it lacks the excellence and narrative resonance of its predecessors. Not all of the familiar characters return from previous seasons, and Moordale Secondary School is no longer a central setting. Instead, some students have shifted to Cavendish, a school with a more open attitude towards gender positivity. The initial couple of episodes flow smoothly, offering insight into the current situations of the principal characters. Some of the new additions, like the transgender student Abbi (Anthony Lexa), their boyfriend Roman (Felix Mufti), and O (Thaddea Graham), a student sex therapist at Cavendish who incites jealousy in Otis, bring a sense of fun to the cast, although I did miss the absentees like Ola, Lily, Anwar, and Olivia.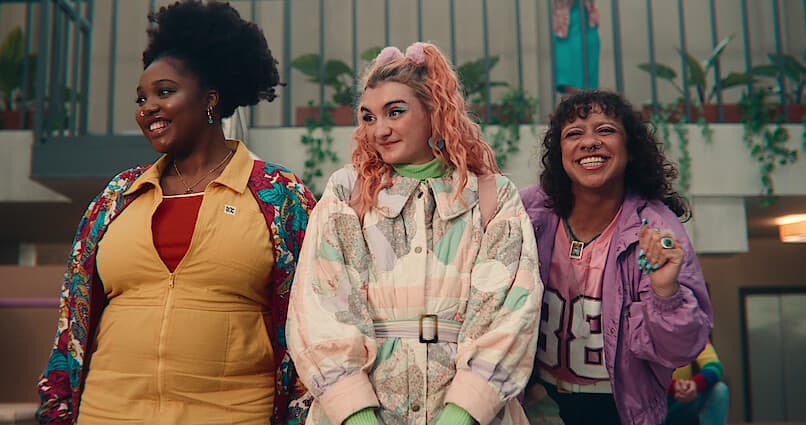 It was also intriguing to observe the older characters adapt to new dynamics, such as Ruby struggling not to be the center of attention in the new school and encountering an old acquaintance who may have influenced her current persona.
Meanwhile, Otis and Maeve grapple with a long-distance relationship, with Maeve striving to impress her hard-to-please new professor, Molloy (Dan Levy), with her writing, while Otis feels envious of her friendship with a fellow student. Things at Otis' home are far from tranquil, as once self-assured Jean struggles to be a single mother and balance a job, further complicated by her irresponsible sister Joanna (Lisa McGrillis) residing with them. Eric, on the other hand, finds himself in an exciting new environment as he becomes close to the coolest clique in his school, all while his sexuality is challenged by a religious awakening. Adam, who dropped out of school, now works in a stable, and his father, Michael (Alistair Petrie), has become a substitute teacher at Cavendish, desperately trying to mend his relationship with his son.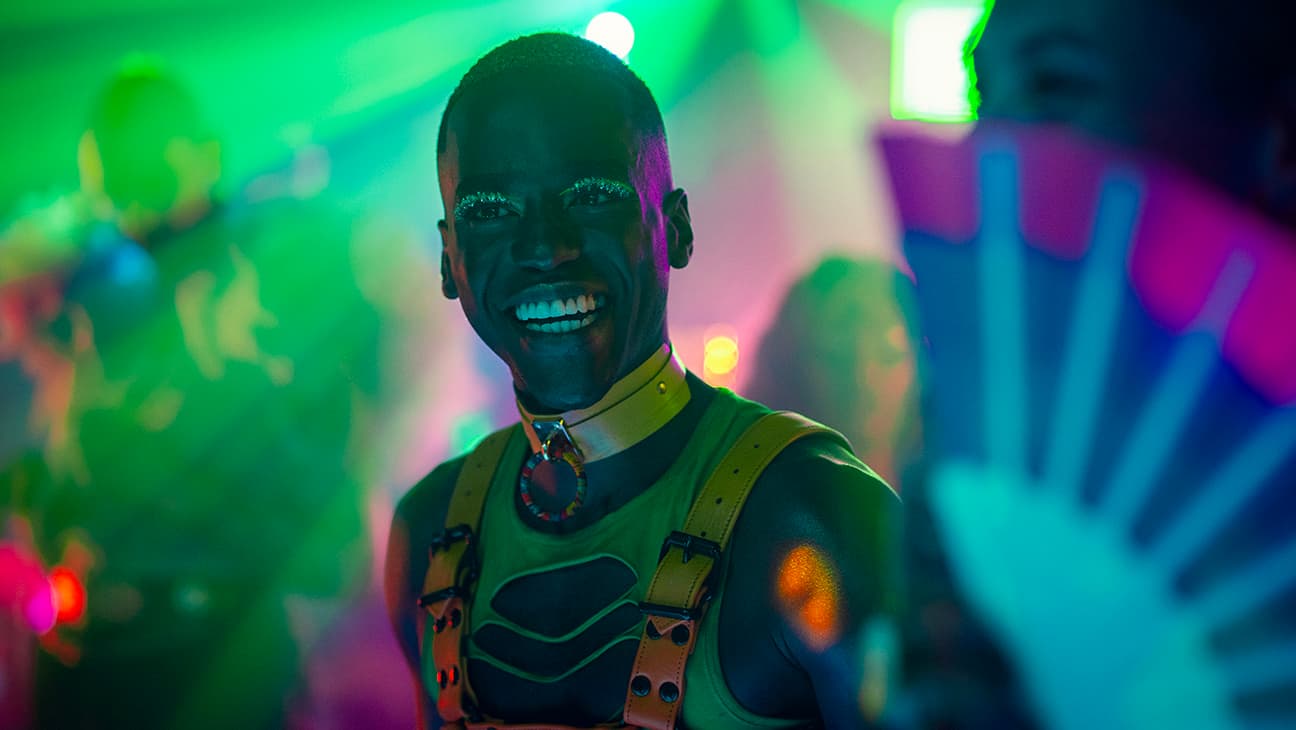 There are other plotlines as well, and they begin promisingly. There are also awkwardly humorous moments, like when explicit images meant for sexting are accidentally displayed on a school corridor screen. The new season deserves praise for pushing the boundaries of gender and ableist inclusivity even further than before. However, this comes at a cost— the final season feels overstuffed and often veers off course, a sentiment that becomes apparent in the following episodes.
I'm surprised to find the final season overstuffed, given that it reduced the number of familiar characters, but that's where we stand. Some of the older characters have storylines that lack the compelling depth needed to divert attention from the main plot arcs. For instance, the non-binary student Cal (Dua Saleh)'s storyline about wanting gender confirmation surgery or Vivienne's (Chinenye Ezeudu) problematic relationship with a fellow student, while addressing important gender and relationship issues, fall short. Even Jackson's (Kedar Williams-Stirling) health scare and his quest to discover his father fail to make a significant impact. Maeve's storyline in the United States is just passable, with Dan Levy's guest role not exactly living upto the casting hype. Sex Education Season 4: Netizens React to Ruby and Otis' Ending in Asa Butterfield, Emma Mackey's Netflix Show Finale.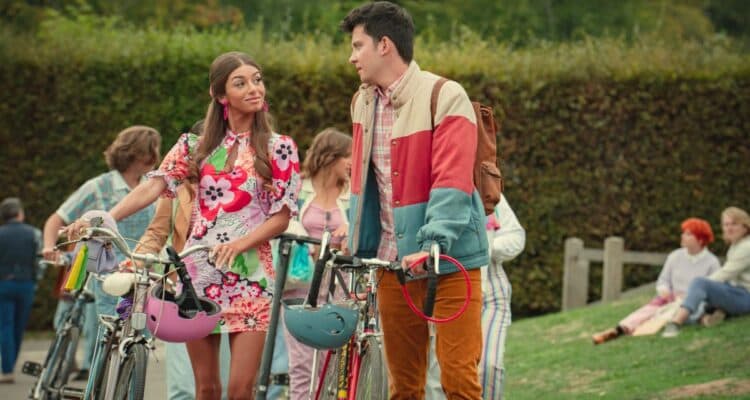 Some of the more compelling storylines belong to Eric, who is determined to shed the 'gay best friend' label and embarks on a journey of religious self-discovery while forming a close bond with Abbi, Otis and O's rivalry that brings him closer to his ex-girlfriend Ruby, and Michael's attempts to reconcile with Adam. Aimee's path to healing from past sexual assault through her newfound passion for photography is sensitively handled, and her connection with Maeve's ex, Isaac (George Robinson), has a predictable yet heartwarming tone.
However, the storyline that ultimately disappoints is Otis and Maeve's relationship drama. After the previous season kept them apart, and the new season continues the same pattern in the initial episodes, it feels like the creators missed an opportunity to create a fantastic coupling. The season improves when Maeve returns, delivering some genuinely heartwarming and touching moments in subsequent episodes. A scene at a funeral, which brings much-needed reunions, accompanied by U2's "With or Without You," is particularly moving. The seventh episode is emotionally resonant, but the final episode falls flat, once again keeping certain characters apart and revisiting themes from the previous season. No spoilers, but I ended up truly rooting for #RubyandOtis after witnessing the turn of events in the finale.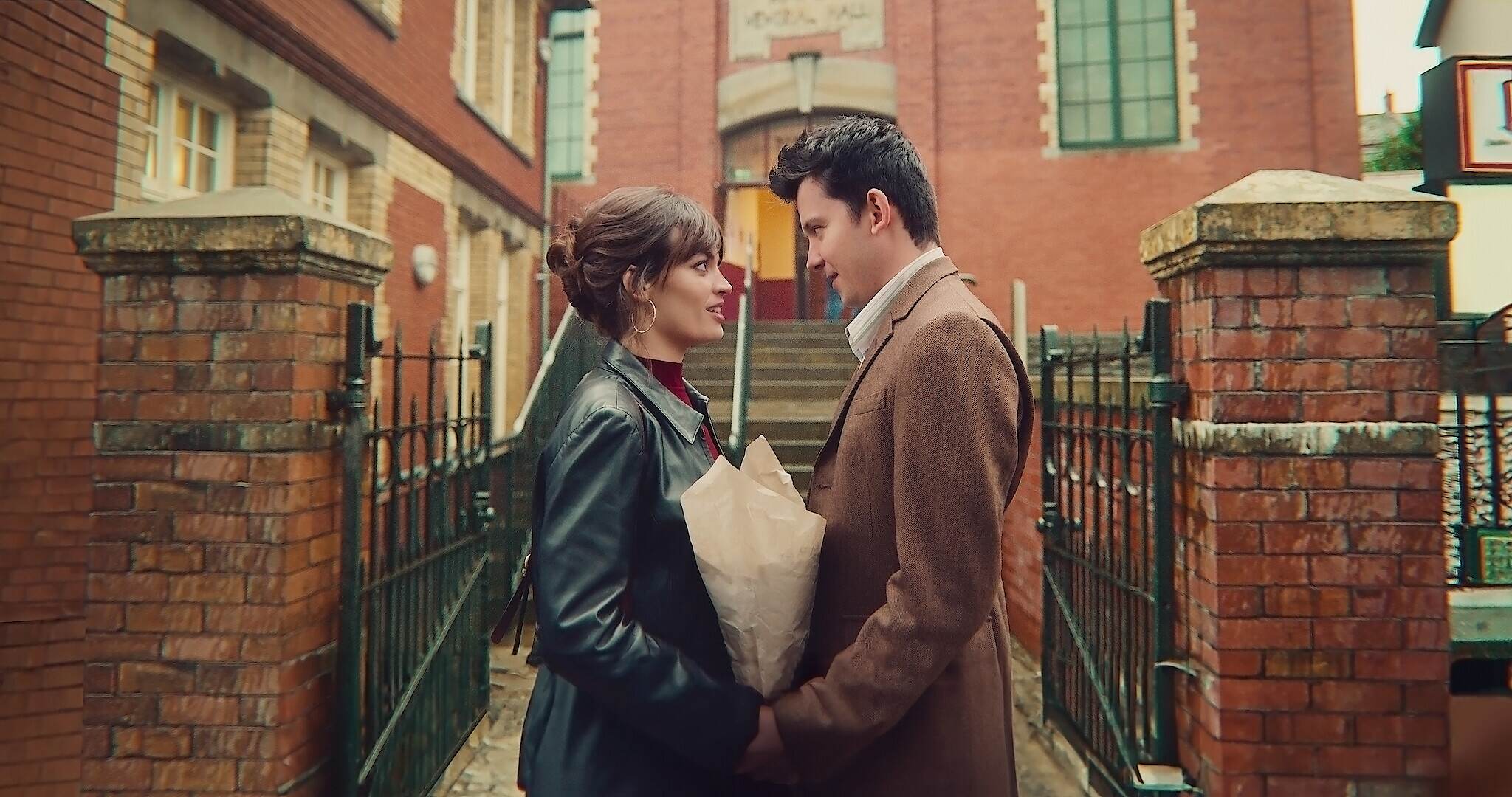 The wonderful performances of the cast serve as a strong glue holding together the more captivating and patchy elements of the show. The production quality remains top-notch, but the last season lacks the standout moments that previous seasons delivered.
Final Thoughts
Yes, the final season is somewhat underwhelming compared to its predecessors. The introduction of a new setting and a fresh set of characters and storylines can be a bit hit-and-miss. However, it's important to note that these shortcomings don't overshadow the brilliance of the entire journey. Sex Education will undoubtedly be remembered for its candid portrayal of gender inclusivity in casting and its storytelling, its unforgettable characters and outstanding performances. Despite some stumbling steps in its farewell season, Sex Education remains a remarkable and entertaining series that has served as a catalyst for meaningful conversations.
(The above story first appeared on LatestLY on Sep 22, 2023 10:23 PM IST. For more news and updates on politics, world, sports, entertainment and lifestyle, log on to our website latestly.com).