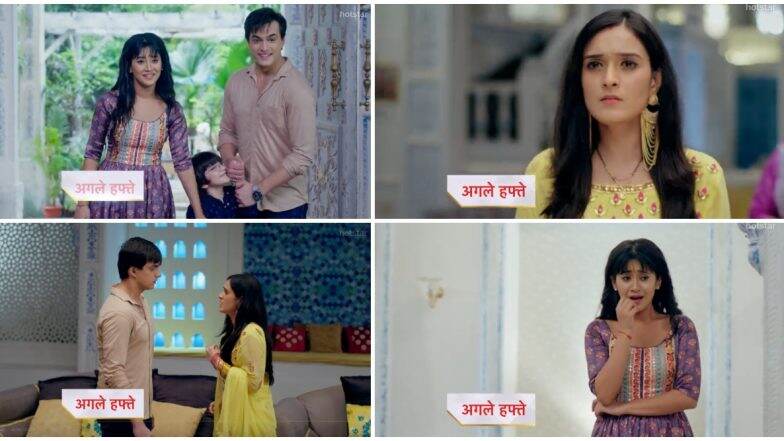 And like we already said earlier, Vedika's (Pankhuri Awasthy) patience has finally run out, not only with Naira (Shivangi Joshi) but with Kartik (Mohsin Khan) as well, as the lady, in the upcoming episodes of Yeh Rishta Kya Kehlata Hai, will finally confront her husband Over his feelings for his ex-wife Naira. For those who are not in the loop- Kartik learns the truth of Naira being alive on the day that he marries Vedika at Dadi's insistence. He introduces Naira to Vedika as his ex-wife. After getting discharged from the hospital, Kartik brings Kairav home and Naira also assures Vedika that once her son recovers from his surgery, she will leave the Goenka house and also go away from her and Kartik's life forever.Yeh Rishta Kya Kehlata Hai September 20, 2019 Written Update Full Episode: Naira Decides to Leave The Goenka House With Kairav After Vedika Humiliates Her!
And after Kairav's reports come back normal, Vedika, who has seen enough if botched instances to misunderstand Kartik and Naira, confronts the latter in tonight's episode of the show. Vedika tells Naira how Kairav's words have always hurt her but she hasn't said anything because he is an innocent kid and Kartik loves him. But she tells Niara that she has had enough of Naira and her intruding in her and Kartik's married life.
And just when everyone was hating on Vedika for criticising Naira, the lady does the right thing by also yelling at Kartik and finally telling him about how she feels. In the upcoming episodes of the show, we'll see Vedika tell Kartik that while she has accepted each and every relation of his, including Kairav, but says that she can not accept his ex-wife Naira. She even says that her and Kartik's marriage can not work and will not work until Naira is physically present in their lives and in the Goenka house. Well, what will Kartik do now?